Upstart MeVee Takes On Periscope, Meerkat As Live-Streaming Apps, Cameras Hit CES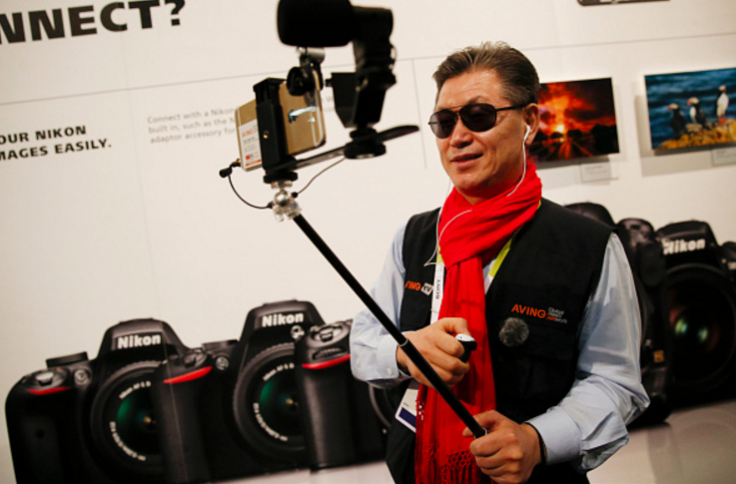 LAS VEGAS — Meerkat and Periscope may have gotten the dice rolling in the potentially lucrative live-streaming market, but the emergence of a number of new players — many of them on display here this week at the Consumer Electronics Show — are upping the ante.
It's been less than a year since Meerkat's debut at South by Southwest, drawing attention from early adopters like celebrities Al Roker and Jimmy Fallon, journalists and some forward-thinking brands, but mobile live-streaming has become the talk on the Strip.
Throughout panels and events on Tuesday before the official opening of CES, much of the talk was about livestreaming, noted Ron Pruett of Al Roker Entertainment. Twitter-owned Periscope was almost always named; Meerkat was, at times, passed over.
Now, there's another name to note: MeVee. Following in the steps of Meerkat, an app version of MeVee was released on Sunday and the company has since worked to woo the techies at CES.
On the show floor, vendors are showing off cameras that work with livestreaming apps and allow higher quality videos than what can be shown solely through a smartphone. For example, Livestream, founded in 2007, released Movi, a camera for filming and editing live video in real-time. "Now you're getting the YouTube perfection crowd that are still looking for better quality video," said Brian Fanzo, chief social officer at MYC, an agency focused on social video. "I don't think there is one-size fits all."
A New Darling
Since 2011, Tomer Dicturel has worked as a financial consultant out of New York. But, as of Sunday, he's part of the growing live-streaming industry. In the last four days, his app MeVee has gained "thousands" of users from over 30 countries. It wasn't what he expected.
"We planned it to be a public beta so we can get information but some of the guys have caught us early on," he told International Business Times. "Before you knew it, many, many thousands were streaming."
The attention was in part driven by the live-streaming experts at CES. MeVee "kind of came out of nowhere," Fanzo said, who's now mentioning the app to his clients. "If you would have asked me two days ago, I would say there's no way I would have entered another name."
MeVee also partnered with SignalShare, which specializes in optimizing wireless networks, the companies announced Tuesday.
Fanzo said he was impressed by MeVee's features. For example, video gets sorted by the company's content managers into categories, such as news and sports. Broadcasters can share their streams on several social media platforms, not just Twitter but also Facebook, Tumblr and Weibo. Viewers can comment on streams they watch in replay.
The most unique part: there's advertising. The company runs both banner ads and skippable video ads on the desktop site. While Periscope has yet to start generating revenue, MeVee is allowing creators to earn money out of the gate.
Not everyone is convinced. "It's an app with glitches right now and no community. They are seemingly trying to jump on the CES buzz, which is great, but as we've seen in the past year with other apps like MyEye, Beme, Firetalk and even Meerkat, it's about longevity," said Vincenzo Landino, chief marketing officer at brand agency Fifty 2 Creative.
Meerkat had generated initial interest at its unveiling at last year's South by Southwest in Austin, Texas. Twitter's Periscope launched in March alongside Social Media Marketing World, an annual event in San Diego.
Getting Noticed
People are starting to get it. Industry experts tipped a hat to the public launch of Facebook's Live product in December. "They've given livestreaming instant credibility. We don't have to explain the basics," said Pruett.
At CES, both Facebook and Twitter are here presenting to advertising clients and media buyers. As Twitter tries to impress during hard times, Periscope and its future product updates are also front and center. While Twitter is often criticized for its stagnating user growth, Periscope has "well over doubled" its metrics since August when Twitter announced 10 million downloads, CEO Kayvon Beykpour said on CNBC in December.

The question is how many of these downloaders are regular broadcasters and viewers of Periscope content -- and can it compete among other, well-funded players? For instance, this week Livestream announced the first consumer camera for professional-quality streaming. Traditionally, the company has worked with businesses, like Spotify, to stream events.
"There's a giant gap between a phone and a professional production, and we're here to fill that gap," said Jesse Hertzberg, CEO of Livestream. "Livestreaming is awesome and I believe in a world where every event is online."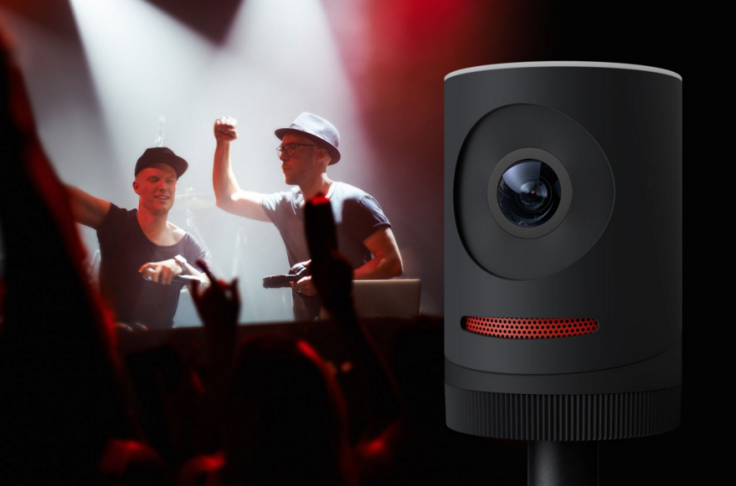 At CES, there is no clear king of livestreaming, so far. In fact, there may never be only one ruler. "Our goal was to get the largest amount of views for every stream in order to build a community," said Dicturel, CEO of MeVee. Fanzo noted that the video views he has garnered from the app far exceeded what he saw from the launch days of Meerkat and Periscope.
Hertzberg said, "Periscope is fantastic for short bursts of serendipitous action, but no one wants to watch a concert on a phone for two hours."
© Copyright IBTimes 2022. All rights reserved.
FOLLOW MORE IBT NEWS ON THE BELOW CHANNELS