US Businesses Are Finding It Easier To Borrow Money In 2013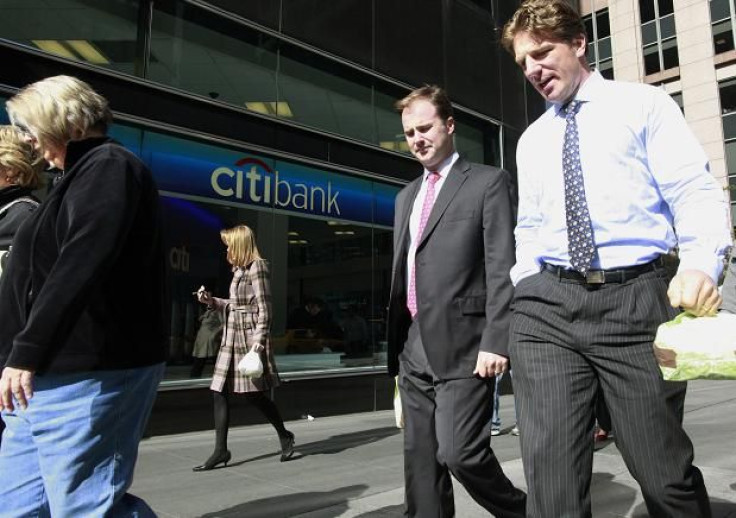 After years of tight credit, lending to U.S. businesses appears to be rebounding, a signal that banks are starting to free up some of that cheap cash they get from the Fed and, for some of them, the federal bailout money they used to get out from under the yoke of the Troubled Assets Relief Program (TARP).
Low interest rates are one reason why loans to companies are up 11 percent in the first quarter, according to the Fed. This comes after total lending, which includes loans to households and businesses, more than doubled last year, to $713 billion.
"Banks, contrary to popular belief, do want to lend money," John Williamson, senior vice president at Boise, Idaho-based KeyBank told the Wall Street Journal. He said KeyBank commercial loans were up 15 percent this year.
Lending to businesses is important to the health of the economy because unlike many consumer loans -- which involve people borrowing at high interest rates to purchase products and services -- loans to businesses spur productivity and help create or maintain jobs. Loans for home buying are also important because of the residual effects to the economy -- such as buyers spending on renovations, white goods and pickup trucks -- and recent numbers indicate that banks are less reluctant to issue mortgages this year.
But since the 2008-2009 recession, lending has grown at a significantly slower pace than in past recoveries. Take the $713 billion lending figure from last year as an example; despite the strong growth the figure represents, it's still much lower than the $2.2 trillion in credit issued in 2007.
This week the Fed reported that 19 percent of banks have relaxed their credit qualifications for larger borrowers such as businesses that have annual sales of more than $50 million.
"The survey results generally indicated that banks' policies regarding lending to businesses eased over the past three months and demand increased, on balance," the Fed said in its latest quarterly survey of senior loan officers.
Analysts have said one of the main contributing factors of looser credit has been the Fed's quantitative easing policy, which gives some credence to the stance that "printing money"-- the term deficit hawks often use to describe the sale of Treasury bonds -- has encouraged lending to businesses.
"The broader easing and increased competition is some indication that the Fed's accommodative policy is beginning to be transmitted through more willingness to lend by banks," economists at UBS wrote in a research note this week.
For many smaller businesses, the news indicates they might have an easier time obtaining credit to maintain their operations than they have in recent years. The Office of the Special Inspector General for the Troubled Asset Relief Program (Sigtarp) said last month that funds provided to banks specifically designated for small business lending were instead used to exit TARP. In other words, banks took taxpayer money given to them under the Small Business Lending Fund (SBLF) and instead used most of that cash to help get out of debt to the taxpayer.
"The 132 of 137 former TARP banks remaining in SBLF have not effectively increased small business ending because they used approximately 80 percent of SBLF funds ($2.1 billion of the $2.7 billion) to repay TARP," the Sigtarp said in its report.
© Copyright IBTimes 2023. All rights reserved.