US Coronavirus Cases Hit Record Highs In 10 States, Pence Says Second Wave Fears 'Overblown'
KEY POINTS
Vice President Mike Pence congratulates both himself and Trump for "winning the fight against the invisible enemy."
He blasts the mainstream media for attempting to panic Americans
10 states are reporting their highest seven-day average of new COVID-19 cases per day
Cherry picking statistics and seemingly ignoring serious COVID-19 spikes in 10 states, Vice President Mike Pence is making the argument he and President Donald Trump "are winning the fight against the invisible enemy."
In an op-ed published Wednesday in The Washington Post, Pence also said his partnership with Trump has made great progress against the pandemic over the past four months. He claims this success is "a testament to the leadership of President Trump." This statement comes despite reports of a surge in new coronavirus cases in at least 10 states.
Pence began by blasting the mainstream media for attempting to panic Americans by "sounding the alarm bells over a 'second wave' of coronavirus infections. Such panic is overblown."
He then made the argument more than half of states are seeing cases decline or remain stable. He said every state, territory and major metropolitan area except three have positive test rates under 10%.
He noted cases have stabilized over the past two weeks, with the daily average case rate across the U.S. dropping to 20,000 from 30,000 in April and 25,000 in May. And over the past five days, deaths have fallen to fewer than 750 a day compared to 2,500 a day a few weeks ago, "a far cry from the 5,000 a day that some were predicting."
The U.S. has to contend with 2.23 million confirmed cases (the world's largest number) and 119,900 deaths (also the world's largest), as of Wednesday evening, based on Worldometer data. There are 8.4 million cases worldwide and more than 451,000 deaths.
Lost in Pence's self-congratulatory message are the state governors who tackled the pandemic with the resources the state's have. The federal government has had a small direct role in attaining the results Pence spelled-out. Among the federal response was distributing supplies and equipment.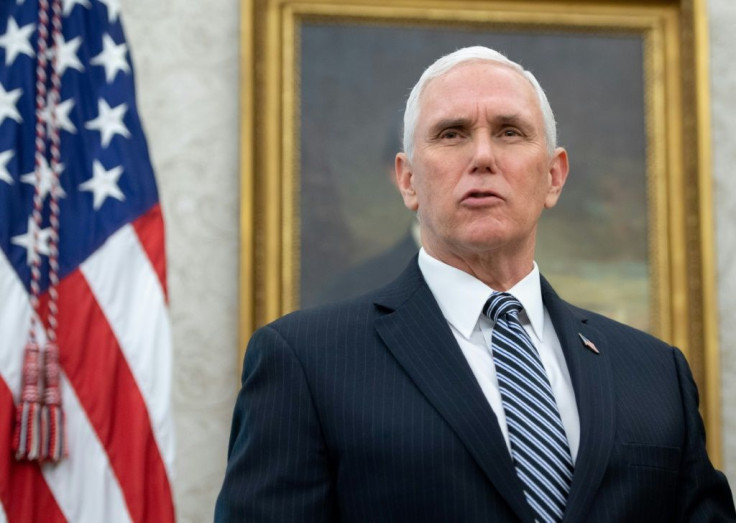 In the real world, 10 states are reporting their highest seven-day average of new COVID-19 cases per day since WHO declared the outbreak a pandemic on March 11. States now seeing record-high averages are Alabama, Arizona, California, Florida, Nevada, North Carolina, Oklahoma, Oregon, South Carolina and Texas based on a CNN analysis of data from Johns Hopkins University.
Among the more alarming data:
21 states report increases in newly reported cases from one week to the next: Alabama, Alaska, Arizona, Arkansas, California, Delaware, Florida, Georgia, Hawaii, Kansas, Oregon, Louisiana, Montana, Nevada, North Carolina, Oklahoma, South Carolina, Tennessee, Texas, West Virginia and Wyoming.
Eight states report newly reported cases remaining stable: Connecticut, Indiana, Maine, Mississippi, Ohio, South Dakota, Utah and Washington.
21 states report decreasing case numbers: Colorado, Idaho, Illinois, Iowa, Kentucky, Maryland, Massachusetts, Michigan, Minnesota, Missouri, Nebraska, New Hampshire, New Mexico, New Jersey, New York, North Dakota, Pennsylvania, Rhode Island, Vermont, Virginia and Wisconsin.
Vermont has seen a decrease of some 50%.
Texas reported a record-high number of daily COVID-19 hospitalizations on Monday at 2,326.
Los Angeles County reported another single-day high of new cases.
Florida reported almost 2,800 new coronavirus cases Monday -- its highest number of new and confirmed cases in a single day.
© Copyright IBTimes 2023. All rights reserved.