US Coronavirus Deaths Surpass 100,000; 5th COVID-19 Stimulus Package In The Works
KEY POINTS
United States passed a horrific milestone in its fight against the COVID-19 pandemic with 100,000 deaths
The Democrats' $3 trillion HEROES Act passed by the House May 15 is now being welcomed by Republicans
"I think we will ... I think we're going to be helping people out," said Trump about passing HEROES
Resistance by Senate Republicans to the House Democrats' $3 trillion HEROES Act (Health and Economic Recovery Omnibus Emergency Solutions Act, or H.R. 6800) is wilting, but House Democrats probably won't get a lot of what they want in this new spending bill. HEROES, or the modified version of it, will be signed into law by President Donald Trump in early June, according to some reports.
Its approval, however, will come after the United States passed a horrific milestone in its fight against the COVID-19 pandemic. The country's death toll from the disease hit and exceeded 100,000 persons some time Tuesday afternoon. It may have exceeded this mournful number earlier since both the death toll and infection numbers reported daily are known to be underestimates due to lags in reporting.
The U.S. had 1.72 million confirmed COVID-19 cases and 100,579 deaths as of 8:41 p.m. ET Tuesday, according to Worldometer data. There were 19,049 more cases Tuesday compared to Monday and 774 additional deaths. The U.S. still leads the world in total confirmed cases and deaths due to the disease.
Drafted by Democrats and passed by the House, 208 to 199, on May 15, HEROES earmarks $3 trillion in spending to further aid American families, businesses and institutions still reeling from the massive losses caused by the pandemic's unprecedented economic slowdown. Republicans were initially appalled by the massive new spending proposed by Democrats, which comes on top of the $2.4 trillion already earmarked in the four previous coronavirus relief packages since March.
Senate Majority Leader Mitch McConnell, R-KY, previously blasted HEROES as little more than an unrealistic Democrat wish list. Trump even marked it as "DOA" (dead on arrival).
Last week, Senate Republicans said they aren't interested in negotiating another relief package for taxpayers. What they want is to hit the pause button on approving more funding. That was last week, however.
The rising COVID-19 infection count and death toll from the pandemic, along with the urgent need to restart the badly damaged economy, has forced the GOP to sing a different tune this week.
McConnell now states he's open to another round of negotiations about HEROES with Senate Democrats. Trump and other top White House officials have also changed their minds. Trump this week indicated his administration will support another stimulus bill.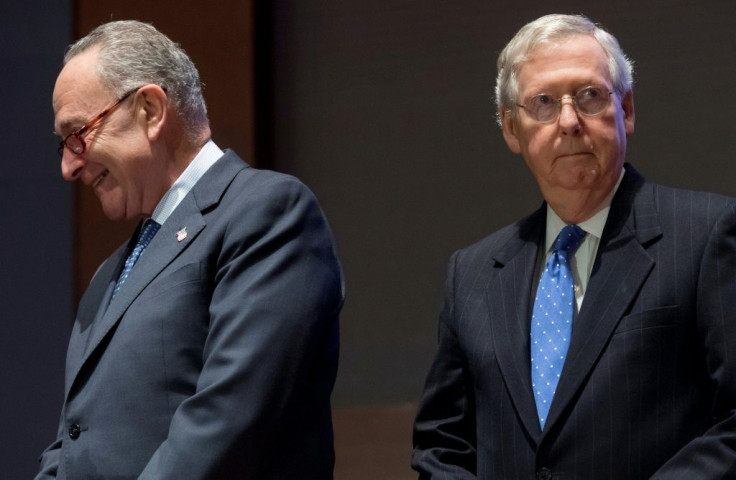 Treasury Secretary Steven Mnuchin previously said he sees a strong likelihood for additional stimulus. Trump now seems to think so, too.
"I think we will," said Trump about passing HEROES. "I think we're going to be helping people out. We're gonna be getting some money for them during the artificial -- cause it really is it's an artificial closure -- and now we're gonna be able to open it up."
The HEROES Act also provides for a wide range of benefits. Among the more notable:
A second coronavirus stimulus check of up to $1,200 for an individual ($2,400 for married couples). There will be an extra $1,200 per dependent up to a maximum of three. Dependents include college students, children over 17, disabled relatives and a taxpayer's parent.
Households will qualify for a maximum total payment of $6,000 capped at five family members at $1,200 apiece.
HEROES will continue the current enhanced unemployment benefit of $600 per week (on top of states' typical unemployment payout) to January 2021.
HEROES will expand the employee retention tax credit to help employers keep workers on payrolls.
State and local governments will receive $1 trillion to pay salaries for first responders, healthcare workers, teachers and other essential workers in danger of losing their jobs. The bill will also fund hazard pay for workers with high-risk jobs.
HEROES will include $75 billion for expanded testing and contact tracing.
It will strengthen the Payroll Protection Plan (PPP) that provides payroll assistance to small businesses.
© Copyright IBTimes 2023. All rights reserved.