US Daily Coronavirus Cases Will Hit 240,000 By November If Masks Not Used, Restrictions Eased
KEY POINTS
If restrictions eased and masks not mandatory, the Nov. 1 presidential elections will be held amid a raging pandemic
IHME estimates 33,46 new daily COVID-19 cases with widespread face mask use by Nov. 1
This number can jump several fold to 240,734 without the mask mandate
If Democratic Party presidential nominee Joe Biden wins the presidential election in November, as some polls indicate, his victory will come amid a raging pandemic. At current rates, projection show that by Nov. 1 the United States will report a worst case 240,000 infections per day and would have recorded more than 215,000 coronavirus deaths since January.
Biden will be left to deal with the dire consequences of decisions made by President Donald Trump, and it will consume the first year of his new administration. The extent of the Trump administration's failure to control the pandemic is already evident from the more than 50,000 daily new coronavirus cases reported in July, for most days so far, and the nearly 135,000 total lives the diseases has claimed.
Polls keep predicting a Biden win. The latest average from polling data aggregator RealClear Politics (RCP) shows Biden beating Trump nationally by 8.7 percentage points in the first two polls for July. RCP combines polling results from seven major national opinion poll organizations.
According to the latest estimate released Wednesday by the University of Washington's Institute for Health Metrics and Evaluation (IHME), the number of coronavirus cases per day can top 260,000 by Election Day, Nov. 3, if states continue to reopen — as some of them now insist on doing.
IHME director Dr. Christopher Murray predicts more than 208,000 people will die by November from COVID-19, considering the rising opposition in some states to reimposing restrictions.
Reopening schools in the fall regardless of the COVID-19 severity in each location, which is what the Trump administration wants, will also add to the overall fatality and daily case count.
"Many states are expected to experience significant increases in cases and deaths in September and October," Murray told Politico.
The IHME data err on the side of caution; their numbers are slightly lower than actual case counts reported elsewhere. There are about 135,000 total coronavirus deaths in the U.S. as of Wednesday, while the IHME prediction for July 10 estimates the toll at 131,758, with states easing their social distancing mandates.
By Nov. 1, IHME estimates 215,431 deaths with easing restrictions but, importantly, a sharply lower 162,807 deaths if states mandate the use of face coverings.
The IHME projections also show the the effectiveness of wearing face coverings in lowering daily confirmed infection cases. It estimates 33,468 new daily cases as of Nov. 1, if face masks are widely used. Tellingly, this number can jump several fold to 240,734 without the mask mandate and with states easing social distancing.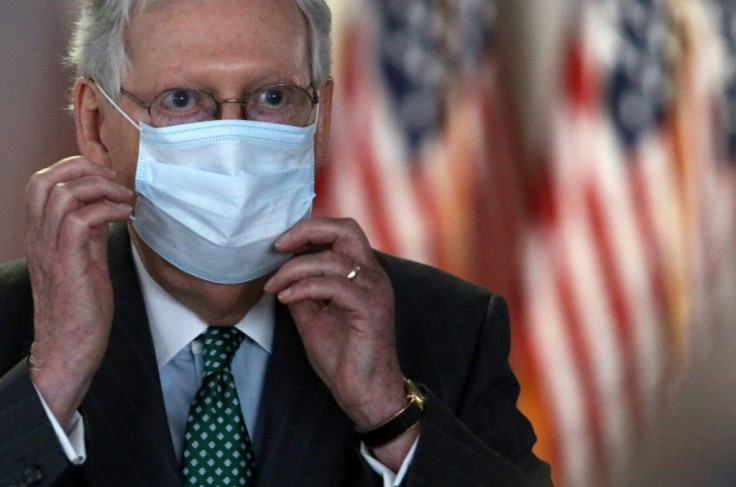 © Copyright IBTimes 2023. All rights reserved.