US Drone Strikes Kill 20 Suspected Al Qaeda Militants In Southern Yemen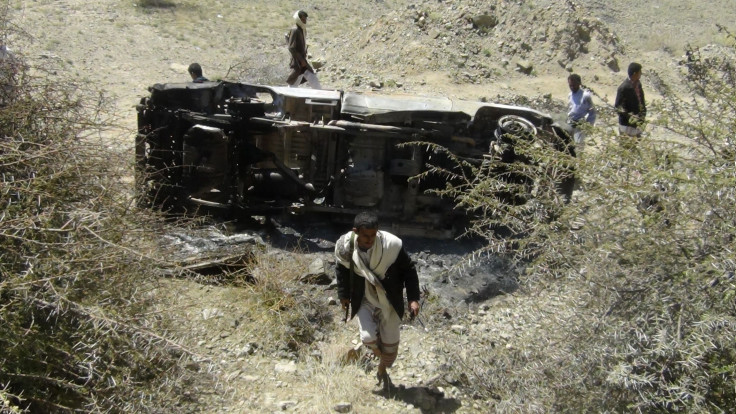 At least 20 people, suspected of being al Qaeda members, were killed in Yemen in what is believed to be airstrikes carried out by an American drone, according to media reports. The strikes were reportedly carried out overnight on Tuesday near the town of Rada, about 100 miles southeast of the capital city of Sanaa.
The U.S. has carried out a number of drone strikes in southern Yemen since 2002, targeting al Qaeda strongholds in the region. Recently, Shia Houthi rebels and al Qaeda militants have reportedly been fighting over control of the southern Al-Bayda' province, of which Rada is the largest city, for nearly two weeks.
Yemen has witnessed intense fighting between al Qaeda militants, Houthi rebels and government forces since the Houthis took control of the country's capital and the main port city of Hodeida on Sept. 21. Hundreds have reportedly been killed in clashes as the rebels seek to expand their control beyond Sanaa.
© Copyright IBTimes 2023. All rights reserved.