US Economic Recovery Won't Be Enough To Boost Democrats In Midterms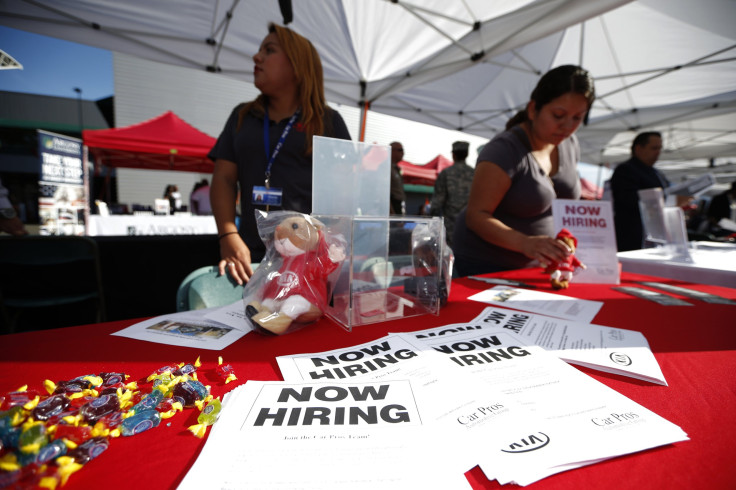 Confidence in President Barack Obama's handling of the economy is at an all-time low despite better-than-expected employment gains, a sign that Democrats may have a difficult time in November's midterm elections.
Only 24 percent of Americans say they are "extremely or quite confident" in Obama's plan for the economy, according to a CNBC poll released Tuesday. That's down from 33 percent in June 2013, the previous low-point.
"Voters take in where we are in the economy much earlier than a month from the elections ... and it's not enough of an improvement yet for people to really feel it," said Lara Brown, director of the Graduate School of Political Management at George Washington University.
Last month, the Labor Department said unemployment fell to 5.9 percent, a six-year low, and employment picked up by a net 248,000 jobs, significantly more than economists expected. The monthly jobs report for September contains the last official figures voters will hear about before midterm congressional elections on Nov. 4.
"Even though all the evidence shows job gains continue, a great deal of evidence suggests middle-income families are not as well off financially as they were in 2007, before the Great Recession began," Gary Burtless, labor economist and senior fellow at the Brookings Institution, told the IBTimes. "Voters typically blame the president's party for that state of affairs, even if the economy is definitely in better shape than it was before the current president took office."
Nearly a third of Americans said their personal financial affairs are worse today than a year ago, according to recent Politico poll of 900 likely voters. Only 26 percent said their situations had improved.
Despite 48 straight months of net job gains, hourly earnings remain stuck. Millions have quit looking for work and are no longer counted as unemployed, and about 7 million are working part-time because they couldn't find full-time work. Still, the economy is adding full-time jobs at a faster pace than part-time jobs. That's "one more positive trend" to show "the labor market is improving rapidly," Paul Dales, senior U.S. economist for Capital Economics, wrote in a research note Tuesday.
But most Americans aren't satisfied with those positive trends. "They feel [the recovery] has gone on too long and with too little result," Brown said.
Obama's support on the economy is 15 percentage points lower now than it was in August 2010, when the unemployment rate was a much higher 9.5 percent. In summing up Obama's handling of the economy, no single demographic group -- including Democrats and those hit the softest by the recession -- contained a majority who said they were extremely or quite confident, the CNBC poll found.
Democrats aren't likely to win votes on the economy, but that doesn't mean Republicans will fair any better. Only 11 percent of those polled by CNBC said they are extremely or quite confident in Republican economic policies, compared with 16 percent for congressional Democrats.
CNBC's pollsters surveyed 805 adults Sept. 25 to 28, and the poll has a margin of error of 3.5 percentage points.
© Copyright IBTimes 2023. All rights reserved.