US Initial Jobless Claims Fall To 346,000, Biggest Weekly Decline Since Mid-November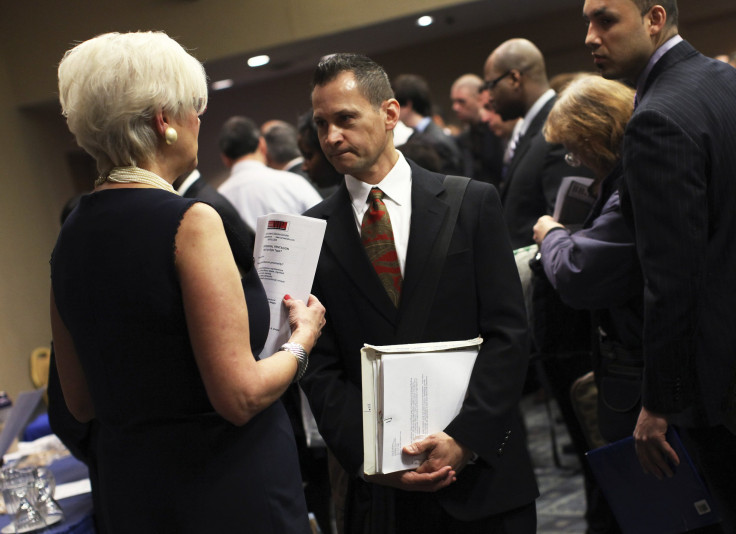 The number of Americans filing new claims for jobless benefits fell sharply last week after a big jump the week before. The swings in claims reflect challenges adjusting the data during the Easter holiday period and point to a labor market that is treading water at best.
In the week ended April 6, applications for unemployment insurance payments dropped by 42,000 to 346,000, the Labor Department said Thursday. That was the largest weekly decline since mid-November. Economists surveyed by Reuters expected claims to fall to 365,000 from the prior week's upwardly revised figure of 388,000.
A Labor Department analyst said the floating Easter holiday and spring breaks continued to pose challenges for the so-called seasonal factor, according to Reuters.
The four-week moving average, which normally provides a better indication of the underlying trend in labor markets than the weekly number of jobless claims, rose by 3,000 to 358,000.
The number of people filing for benefits after an initial week of aid decreased by 12,000 to 3.08 million in the week ended March 30. The continuing claims figure does not include the number of Americans receiving extended benefits under federal programs.
Job gains are of great importance because they lead to income growth, and that supports consumer spending, which accounts for more than 70 percent of the U.S. economy. The minutes of the latest Federal Open Markets Committee meeting reflect the same debate that's been going on within the Fed for months now. Policymakers remain divided over how long they should keep buying bonds. According to the minutes, "a few participants" wanted to stop quantitative easing, or QE, almost immediately. "A few others" were worried about rising risks and wanted at least to reduce the amount the Fed is buying from the current $85 billion per month. Several others thought that if labor conditions improve as expected, the Fed could slow purchases "later in the year and stop them by year-end." Two FOMC members indicated that the bond purchases might well continue at the current pace at least through the end of the year.
The minutes are from a meeting prior to the April 5 government jobs report, which showed U.S. employers added a paltry 88,000 jobs in March – the smallest gain in nine months and less than half of the gain expected.
© Copyright IBTimes 2023. All rights reserved.