US Initial Jobless Claims Rise By 4,000 To 352,000 As Hiring Remains Modest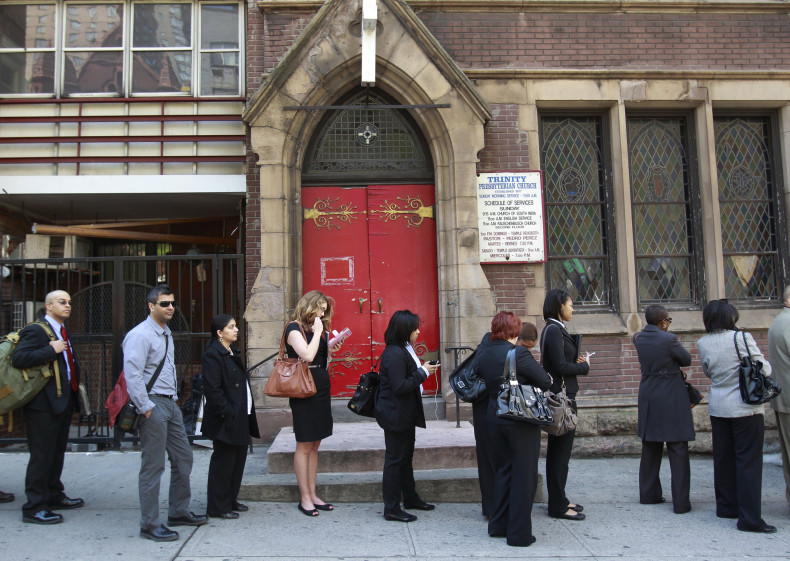 The number of Americans filing new claims for jobless benefits rose last week, signaling little improvement in a soft U.S. labor market, though broadly in line with analyst expectations.
In the week ended April 13, applications for unemployment insurance payments increased by 4,000 to 352,000, the Labor Department said Thursday. That's the highest level in two months. Economists surveyed by Reuters expected claims to rise to 350,000 from the prior week's upwardly revised figure of 348,000.
The four-week moving average, which normally provides a better indication of the underlying trend in labor markets than the weekly number of jobless claims, rose by 2,750 to 361,250.
The number of people filing for benefits after an initial week of aid decreased by 35,000 to 3.07 million in the week ended April 6. The continuing claims figure doesn't include the number of Americans receiving extended benefits under federal programs.
Job gains are of great importance, because they lead to income growth, and that supports consumer spending, which accounts for more than 70 percent of the U.S. economy. U.S. employers added a paltry 88,000 jobs in March, the smallest gain in nine months and less than half of the gain expected.