US Military To Conduct Missions Against Boko Haram Inside Nigeria: Report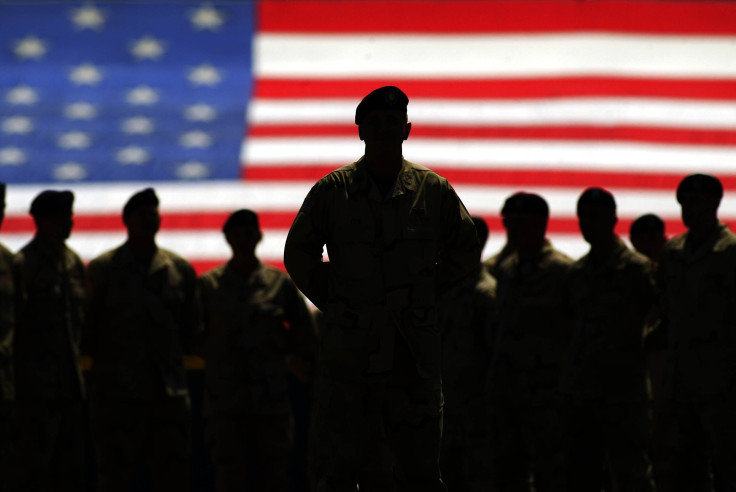 The U.S. military will carry out surveillance and intelligence missions against Boko Haram inside Nigeria as part of its deployment to West Africa, sources familiar with the plan told Agence France-Presse Friday. "This is going to be part of our Boko Haram efforts that will be operating throughout the region," one of the sources apparently said on condition of anonymity. "It's surveillance and intelligence gathering, not anything offensive."
Boko Haram launched its violent, Islamic insurgency in northern Nigeria six years ago. While the terror group is based in Nigeria, it has also carried out deadly attacks in neighboring Cameroon, Niger, Chad and Benin. Since 2009, the militants have killed at least 17,000 people and displaced more than 2.1 million others, mainly in northern Nigeria.
U.S. President Barack Obama announced Wednesday the deployment of approximately 300 troops to Cameroon to aid in intelligence, surveillance and reconnaissance in the West African country.
Obama gave no timeline for the troops' withdrawal but said 90 soldiers already were on the ground and armed for self-defense, as the additional troops would be. The troops "will remain in Cameroon until their support is no longer needed," Obama wrote in a letter to Congress.
Boko Haram has ramped up attacks in Cameroon in recent weeks. The group killed about 30 people and wounded 145 others in two attacks in northern Cameroon in early September, CNN reported. Cameroon's government has blamed the Islamic extremists for using teens and women to conduct suicide bombings in the country and neighboring Chad last weekend, which killed more than 45 people, according to the Associated Press.
Since taking office at the end of May, Nigerian President Muhammadu Buhari has spearheaded efforts for a new regional task force against Boko Haram. The Multinational Joint Task Force consists of 8,700 troops from Nigeria, Cameroon, Niger, Chad and Benin and was set to be deployed in late July, but the deadline passed with no new date announced.
© Copyright IBTimes 2023. All rights reserved.
FOLLOW MORE IBT NEWS ON THE BELOW CHANNELS