US Open: Nadal Vs. Gasquet, Djokovic Vs. Wawrinka; Where To Watch Free Live Stream Online Of Men's Semifinals, TV Channel, Start Time, Preview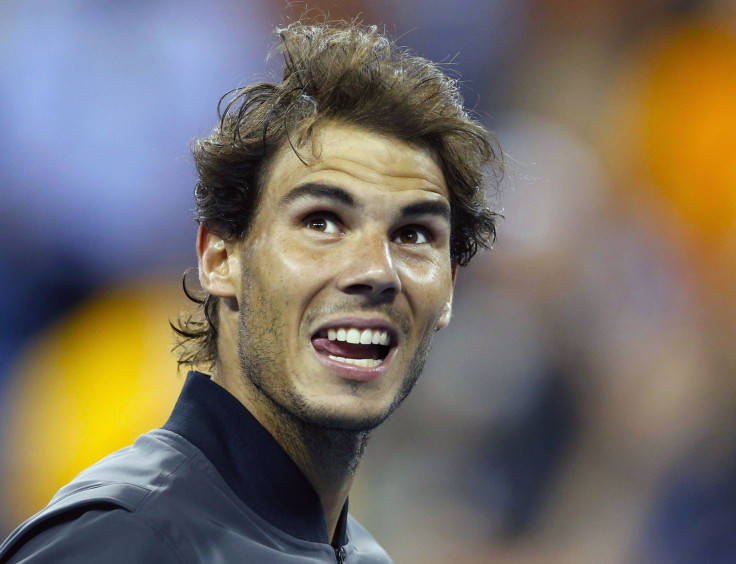 The world's top two have safely survived passage to the U.S. Open semifinals, but there is some surprise at the identity of the men that will face off against Novak Djokovic and Rafael Nadal at Flushing Meadows on Saturday.
Djokovic will take to the court first against the Stanislas Wawrinka, who prevented a repeat of last year's final by taking out the defending champions Andy Murray in the quarterfinals. The Swiss has never before reached the final four of a Grand Slam, but showed in ousting Murray in a stunning straight-sets win that he belongs among the world's elite.
The ninth seed had arguably already proven that he could live with the best when he lost an epic encounter at the Australian Open to the man who now stands between him and a dream place in the final in New York. Djokovic won 12-10 in the fifth set in Melbourne, but after the initial disappointment, Wawrinka took the positives from his performance to step up his game this year.
"It's one of the key of the season, for sure," Wawrinka said of the Djokovic match after his win over Murray. "That was a really tough moment, but at the end, I was really positive with that match because all Australian Open my level was quite good and was better than ever. That's the most important for me. It's when I practice when I feel I'm playing good tennis, then I know the result will come."
Djokovic dropped a first set of the tournament in his quarterfinal win over Mikhail Youzhny but has looked in fine form these two weeks. While the world No. 1 will likely be glad not to be facing the man who beat him in last year's U.S. Open final, he realizes the dangers that Wawrinka poses.
"He had one of the best seasons I think in his life," he said. "Today he won straight sets against defending champion on Arthur Ashe. That was quite impressive. I'm sure he's very confident and he has nothing to lose now. He's going to go for the win."
In the day's second contest, Richard Gasquet gets his second experience of a Grand Slam semifinal against arguably the most impressive player so far in the men's draw, Nadal. It has been six long years since Gasquet reached the final four of one of the sport's prime events and the talented Frenchman certainly did it the hard way. Often criticized for his lack of fitness and mental strength after a string of crushing five-set losses, Gasquet withstood a comeback from the relentless David Ferrer from two sets down to get over the line and match his performance at Wimbledon in 2007.
However, he now has to overturn a 10-0 losing a record against the second seeded Nadal if he is to continue his run. Gasquet did, though point out that he had gotten the better of the Spaniard when the two met in an under-14 tournament.
"You know, it's good to win under 14, but is better to win on the pro, and I didn't. But life is long, huh? We are only 27 years old. Even me. So why not? We will see."
Many observers are already salivating at the thought of another duel between Nadal and Djokovic in the final, but the Spaniard is not daring to think too far ahead.
"I am focused only on playing a great match in the semifinals against Richard," he said. "He had an amazing victory today against an opponent that he didn't have a great score, you know, head to head against David. He was able to change that dynamic, so that's a lot of confidence for him. I hope to be at 100 percent. That's the only way I feel I'm going to have my chance in that match."
Where to watch: The men's semifinals at the US Open get underway at noon ET. Coverage will be provided by CBS, with a live stream available on USOpen.org.
© Copyright IBTimes 2023. All rights reserved.