US Service Sector Registers Strong Growth As Delta Variant Declines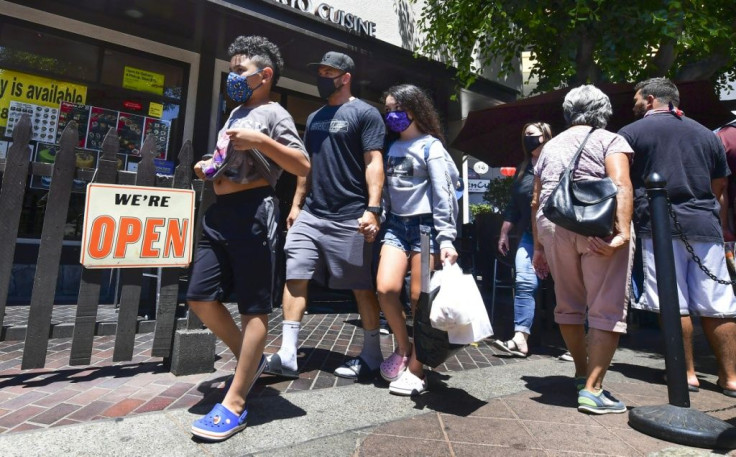 The U.S. service sector has been a success story in recent weeks, but it has been challenged by the labor shortages and supply problems that have bedeviled other parts of the economy.
The IHS Markit Service PMI index found that U.S. services have been buoyed by strong demand through the economic recovery. IHS notes that the rise in output by U.S. service providers was the highest in three months, driven by strong business expansion as orders continue to flow in.
These results follow a positive payrolls report on Wednesday by private payroll processing firm ADP that found the U.S. economy gained 571,000 new positions in October, beating the numbers from the month before. Service providers supported this surge with the hospitality sector leading the way alongside gains in the professional business services sector.
However, the continuing labor shortages and supply chain bottlenecks are still taking their toll. The U.S. manufacturing sector saw a decline in consumer goods and technology even as output grew in the five other sectors the IHS monitors -- industrials, basic materials, financials, consumer services and healthcare.
These sectors have been particularly affected by the backlog of deliveries as overseas factory shutdowns delay shipments while U.S. ports struggle with significant congestion. Apple, the second most valuable company in the U.S., has been an example of these struggles with its most recent earnings report showing a decline in what the company attributes to supply chain problems.
A labor shortage has been the other main challenge. In its analysis, IHS Markit noted that some companies continue to note challenges finding suitable candidates for current vacancies. At the same time, the worker shortage is posing challenges to business capacity.
In a comment attached to the PMI report, Chris Williamson, chief business economist at IHS Markit, said the U.S. economy has begun to weather the impact of the COVID-19 Delta variant that hobbled the third quarter, contributing to a resurgence in economic activity. At the same time, he noted that the aftershocks of the pandemic continue.
"While the service sector is seeing a waning impact from the pandemic, it's a different story in manufacturing, where the supply crisis continues to cause havoc and dampen production growth," said Williamson in the note, pointing out the resultant inflation from the combination of labor and supply shortages.
"Going forward, the big questions will revolve around the extent to which manufacturers can overcome their supply chain bottlenecks, which look set to worsen as we head towards the busy holiday period, and whether the service sector can sustain its current resilience as the rebound from the pandemic starts to fade and incomes are squeezed by higher prices," he continued.
© Copyright IBTimes 2022. All rights reserved.
FOLLOW MORE IBT NEWS ON THE BELOW CHANNELS