'This Is Us' Star Mandy Moore Is Engaged To Taylor Goldsmith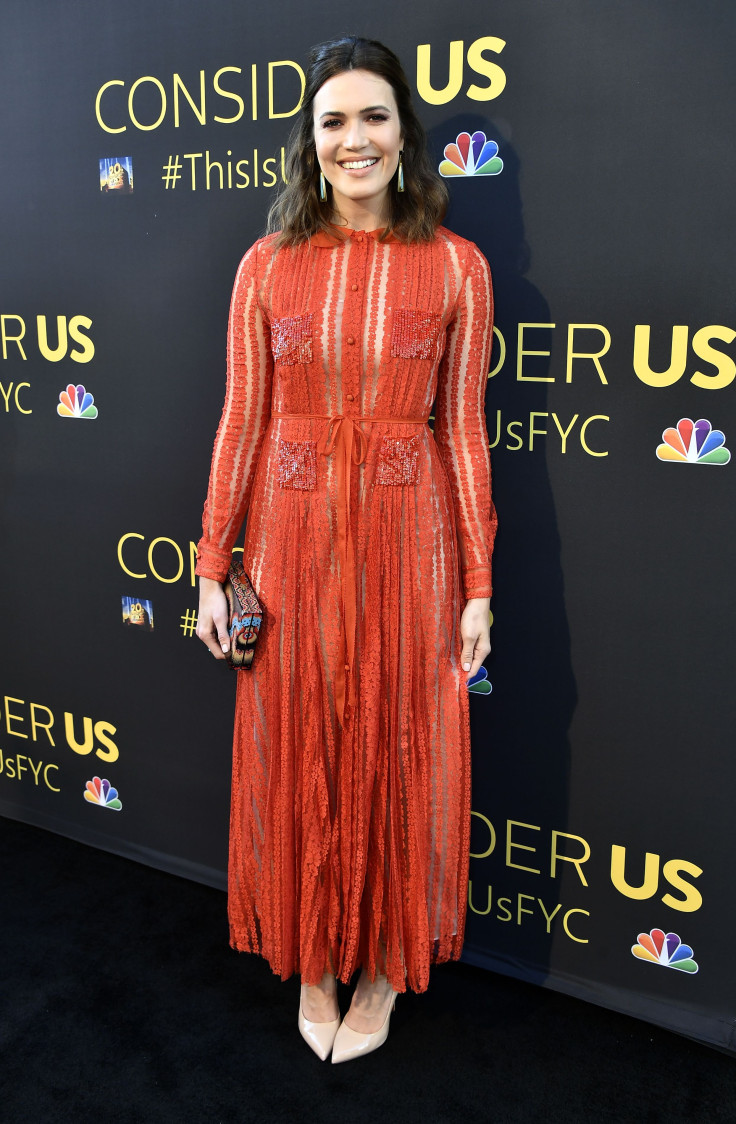 "This Is Us" star Mandy Moore is walking down the aisle for the second time.
On Wednesday, Moore's boyfriend of two years, Taylor Goldsmith, reportedly popped the big question at their home. Marc Malkin confirmed the news on Facebook.
"Mandy Moore is engaged!" the journalist wrote. "I can exclusively reveal that The 'This Is Us' star's musician boyfriend Taylor Goldsmith popped the question last night at their house."
A source told Malkin that Goldsmith had been "petrified" while gearing up to propose to Moore. The actress reportedly said "yes and is so happy." He added that Moore's engagement ring is "understated" and "very Mandy."
On Tuesday, Moore, 33, was spotted at Caffe Luxxe in L.A.'s Brentwood neighborhood. The "A Walk to Remember" star seemed to be in good spirits and sported bling appears to be an engagement ring.
An insider told Us Weekly that Moore grabbed a coffee along with three older adults. The source didn't notice the actress-singer's ring, but she was visibly happy. In fact, she treated her companions to drinks.
"Celebrities come in here all the time and she was one of the nicest and the happiest," the insider said. "She got a latte and paid for everyone's drinks. Her and the others she was with were laughing, hugging and very cheerful. It looked like they were celebrating something."
Moore was previously married to Ryan Adams. Their marriage lasted for nearly six years. They got married in 2009 and divorced in 2016.
Moore did not divulge the reason for their divorce, but both stated that their split was amicable. After their divorce was finalized, Moore kept their Griffith Park home, Beverly Hills condo and 2012 Prius. On the other hand, Adams kept his comic book collection, arcade games, 2008 Porsche Carrera and 1959 Cadillac, E! News reported.
Although Moore's first marriage did not work out, she has been eager to have her second shot at love. She is also not scared to tie the knot again.
"I would definitely get married again," Moore told People in July. "My life has sort of taken unexpected twists and turns professionally and personally, but overall my journey is the reason I am here today and I feel fulfilled by everything that happened."
What do you think of Moore and Goldsmith's engagement? Drop a comment below.
© Copyright IBTimes 2023. All rights reserved.