US State Department Clears $800M Deal To Maintain C-130 Planes Supplied To Iraq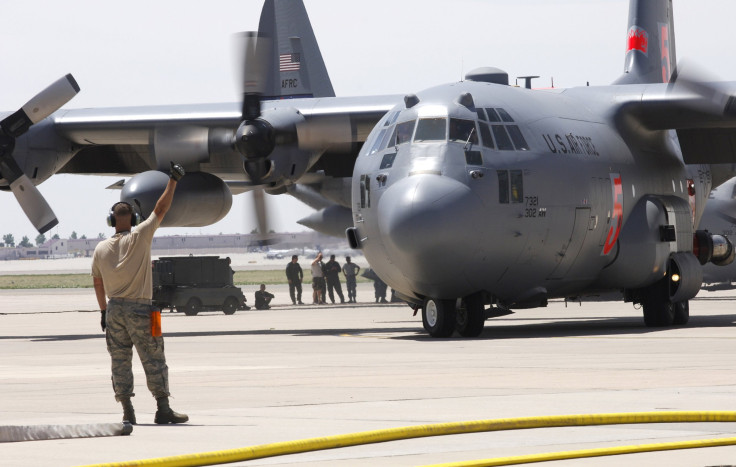 The U.S. State Department has approved an $800 million deal to help Iraq operate and maintain its fleet of C-130E and C-130J cargo aircraft, the U.S. Defense Security Cooperation Agency (DSCA) announced Wednesday.
The contract, which will be handled by Lockheed Martin that makes the C-130 family of aircraft, is expected to help the Iraqi air force to continue operating the cargo planes for humanitarian relief operations beyond 2015, Military Times reported. The latest announcement comes on the heels of reports saying that the U.S. House of Representatives had introduced a proposal to provide weapons to Iraqi Kurds fighting the Islamic State group.
The newly approved five-year agreement will cover several areas related to the C-130 planes, such as "operational, intermediate, and depot level maintenance, spare and repair parts, support equipment, repair and return, publications and technical documentation, personnel training and training equipment, U.S. Government and contractor logistics support services, and other related elements of logistics and program support," DSCA said in a statement on its website.
According to DSCA, the maintenance package is necessary to support Iraq's limited capability in maintaining the massive four-engine turboprop planes, and the federal agency added that the proposed sale would neither "alter the basic military balance in the region," nor have an "adverse impact on US defense readiness."
The latest deal is part of the Foreign Military Sales program, which authorizes the American president to sell defense-related equipment and services to partner nations to boost their national security, according to DSCA. The deal comes at a time when the Iraqi government is struggling to quell the advance of the Sunni militant group ISIS in an effort that's been supported by airstrikes from a U.S.-led international coalition. Cargo aircraft have also been deployed to provide key supplies to troops and civilians in Iraq's conflict zones.
On Wednesday, the U.S. Air Force Central Command said that an "expeditionary squadron-sized element" of the A-10 Thunderbolt aircraft would be deployed to Iraq to fight ISIS militants in the country. However, the Air Force did not say where the A-10s would be stationed during the operations.
Last week, the U.S. House Foreign Affairs Committee Chairman Ed Royce announced that the House of Representatives had introduced a legislative proposal to provide lethal weapons to Iraqi Kurds to fight ISIS, Russian news agency Ria Novosti reported.
© Copyright IBTimes 2023. All rights reserved.