US Stock Futures Point To Lower Open Ahead Of Home Sales Report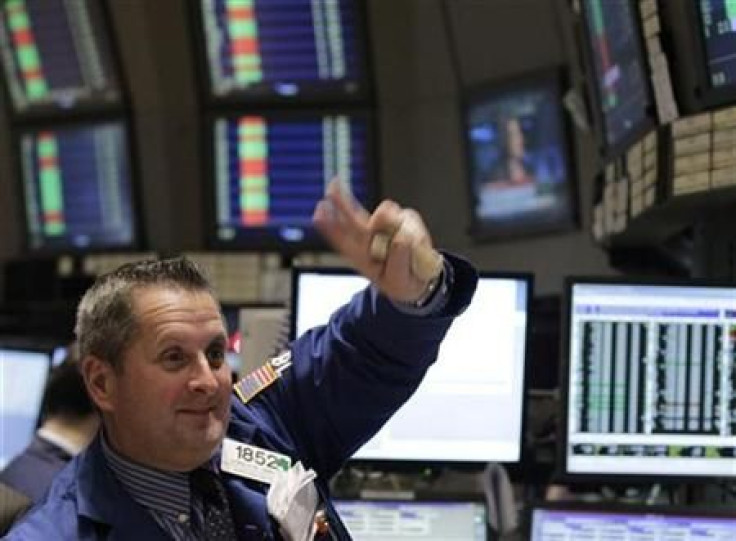 The U.S. stock index futures signaled a lower open Tuesday ahead of the National Association of Realtors' home sales report.
The futures on the Dow Jones Industrial Average were down 0.19 percent, the futures on the Standard & Poor's 500 Index were down 0.20 percent and those on the Nasdaq 100 Index were down 0.14 percent.
Home sales report that measures the change in the annualized number of existing residential buildings sold during the previous month will be made public Tuesday. It is expected to rise to 5.10 million units in December, from 5.04 million units in November.
Investors will continue to focus on earnings reports with Delta Air Lines Inc (NYSE:DAL), Johnson & Johnson (NYSE:JNJ), Advanced Micro Devices Inc. (NYSE:AMD), Google Inc. (NASDAQ:GOOG), International Business Machines Corp. (NYSE:IBM), McDonald's Corp. (NYSE:MCD), Microsoft Corp (NASDAQ:MSFT) and Apple Inc. (NASDAQ:AAPL) expected to announce their quarterly results this week.
On Friday, the U.S. stocks rose as investor confidence was lifted by the encouraging earnings report from General Electric Co (NYSE: GE). The diversified conglomerate reported before the market opened that the company's net earnings rose to $4.01 billion or $0.38 per share in the fourth quarter, from $3.73 billion or $0.35 per share in the same period the earlier year. The company's revenue rose to $39.33 billion in the fourth quarter, from $37.97 billion in the same period the earlier year and above the analysts' expectation of $38.74 billion.
The Dow Jones Industrial Average rose 0.39 percent, the S&P 500 Index was up 0.34 percent and the Nasdaq Composite Index marginally dropped 0.04 percent.
Asian stocks were mixed Tuesday as the Bank of Japan (BoJ) raised the country's inflation target to 2 percent from 1 percent and also introduced open ended asset purchasing method as part of its monetary stimulus measures intended to revive the economic growth momentum.
Hong Kong's Hang Seng Composite rose 39.17 points, India's Sensex declined 10.02 points, Japan's Nikkei dropped 37.81 points and South Korea's Kospi was up 9.66 points.
European stocks fell Tuesday amid the concerns about the debt burden faced by the euro zone. London's FTSE 100 was down 1.36 points, Germany's DAX 30 fell 4.17 points and France's CAC 40 dropped 3.33 points.
© Copyright IBTimes 2023. All rights reserved.