US Stock Futures Point To Lower Open Ahead Of Trade Data, Concerns Over Syrian Conflict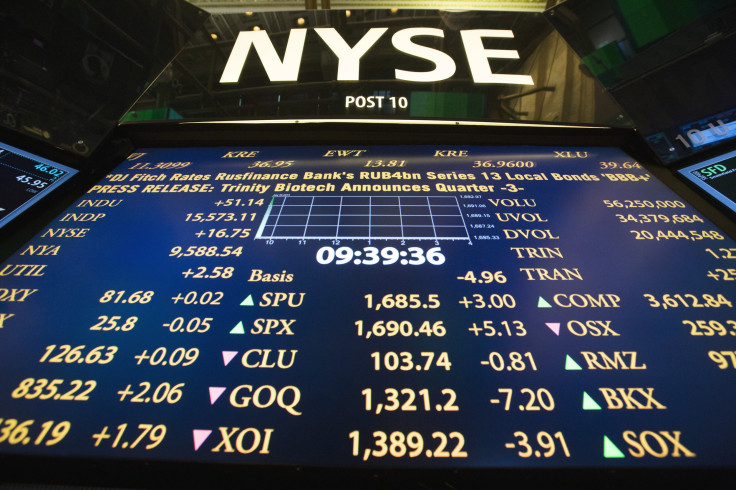 U.S. stock index futures suggest a subdued opening to markets on Wednesday, ahead of the release of U.S. trade data, and renewed fears of a possible U.S.-led military strike on Syria.
Futures on the Dow Jones Industrial Average were down 0.03 percent, while futures on the Standard & Poor's 500 Index were down 0.14 percent and those on the Nasdaq 100 Index were down 0.06 percent.
The possibility of a military attack by the U.S. on Syria, over its alleged use of chemical weapons against its own people, escalated on Wednesday, after media reports suggested that U.S. President Barack Obama is close to getting a Congressional approval for launching such a strike.
In addition, the Senate reportedly reached an agreement on a resolution authorizing Obama to launch a military assault on Syria, and Senate members are expected to vote on the resolution on Wednesday, which will give Obama a period of 90 days within which to strike Syria, according to Bloomberg.
Investors are also likely to focus on the Bureau of Economic Analysis' trade balance report for the month of July, to be released at 8:30 a.m. EDT. Economists expect the trade deficit to widen to $39 billion in July, after unexpectedly narrowing the gap to $34.2 billion -- its lowest trade gap in four years -- in June.
In Europe, markets traded steeply lower on Wednesday, on heightened fears of an imminent military strike on Syria, which nullified the positive sentiment sparked by a slew of strong economic data from most countries in the European Union.
The second reading of the gross domestic product for the 17-nation euro zone region showed that it posted a growth of 0.3 percent, in line with the expectations and its preliminary reading released last month.
Purchasing Managers' Index, or PMI, data released by Markit, on Wednesday, showed that the composite service sector PMI data for the euro zone stayed in expansion territory with a reading of 50.7, fractionally down from a reading of 51.0 in July.
Among the EU nations covered by the survey -- France, Spain, Germany and UK -- beat expectations and signaled growth or a weaker rate of contraction in August.
France's manufacturing PMI rose to 48.8, up from 47.90 posted in July; Italy's PMI inched up to 48.8 from 48.7 in July; German PMI showed a reading of 52.8, up from 52.4; and, UK's PMI reading showed 60.5, up from 60.2 in the previous month.
However, the Stoxx Europe 600 index was trading down 0.61 percent, London's FTSE 100 was down 0.69 percent, Germany's DAX-30 was down 0.88 percent and France's CAC-40 was trading down 0.97 percent.
In Asia, markets were mixed, amid fears of an escalation in the Syrian crisis. Japan's Nikkei ended up 0.54 percent, while Australia's S&P/ASX 200 closed down 0.67 percent.
In China, the Shanghai Composite index ended up 0.21 percent while Hong Kong's Hang Seng Index lost 0.31 percent. South Korea's KOSPI Composite index ended flat, while India's BSE Sensex was trading up 1.83 percent in late-afternoon trade.
© Copyright IBTimes 2023. All rights reserved.