US Stock Futures Signal Lower Open After Rally On Fed Decision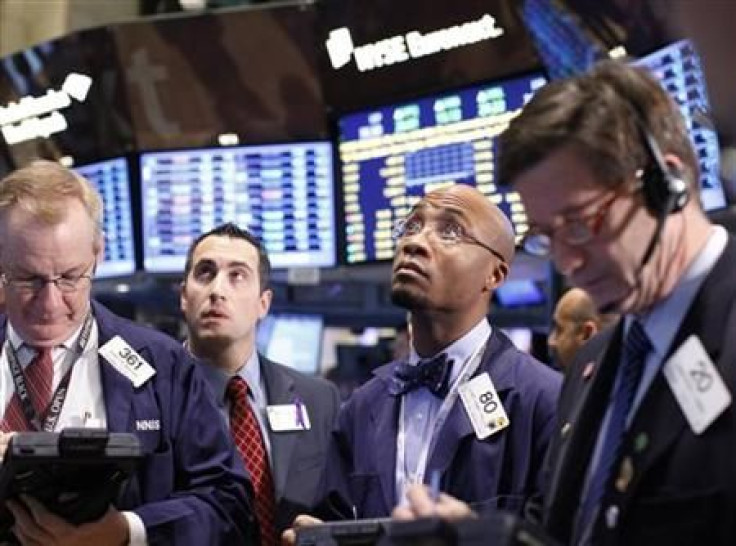 The U.S. stock index futures point to a lower open Monday after the rally seen last week following the announcement of the Federal Reserve's plan to buy mortgage securities.
The futures on the Dow Jones Industrial Average were down 0.17 percent, the futures on the Standard & Poor's 500 index were down 0.29 percent and those on the Nasdaq 100 index were down 0.28 percent.
The Federal Reserve Bank of New York's Empire State Manufacturing Survey for September is scheduled for release at 8:30 a.m. EDT Monday. Economists expect the index, which rates the relative level of the general business conditions in New York state, will show a reading of -2, compared with -5.8 in August. A less than zero reading signals the worsening conditions. In addition to New York, the index covers northern New Jersey and southern Connecticut.
On Friday, the U.S. markets rose as investor sentiment continued to be positive following the announcement of another round of quantitative easing by the Fed. Market confidence was lifted as the Fed announced Thursday an open ended QE3 focused on the mortgage-backed securities purchases to revive the economy. It also extended its conditional commitment to leave its policy rate at near-zero until mid-2015. This has given the signal to the markets that the Fed doesn't intend to withdraw its accommodative policy stance any time soon.
According to data released Friday by the Department of Labor, the Consumer Price Index (CPI) for August rose 0.6 percent after a flat reading in July. Meanwhile, according to data released Friday by the Commerce Department, retail sales rose 0.9 percent in August against a 0.8 percent rise in July.
The Dow Jones Industrial Average rose 0.4 percent, the S&P 500 Index was up 0.4 percent and the Nasdaq Composite Index gained 0.89 percent.
European markets fell Monday as investor sentiment turned negative as fears of the debt crisis affecting the euro zone was revived. There are concerns that the rising tensions within the Troika consisting of the European Commission, the European Central Bank and the International Monetary Fund could prompt the withdrawal of Greece's bailout. London's FTSE 100 was down 21.26 points, Germany's DAX 30 index fell 27.75 points and France's CAC 40 dropped 20.82 points.
Asian markets were mixed Monday as investor concerns over economic growth in the region undermined the optimism over the stimulus measures by the Fed to rejuvenate the economy.
© Copyright IBTimes 2023. All rights reserved.