US stocks advance after jobs data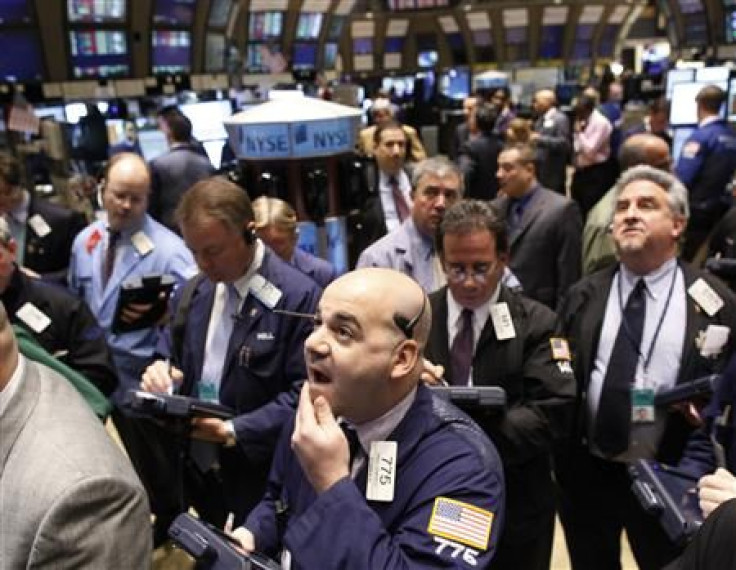 U.S. stocks advanced in early trade on Thursday after official data showed that applications for jobless benefits fell more than expected last week, recording a drop for a second consecutive week.
The S&P 500 Index gained 4.32 points, or 0.33 percent, to trade at 1,305.86 at 9:40 a.m. EDT. The Dow Jones Industrial Average advanced 48.82 points, or 0.40 percent, to trade at 12,134.84. The Nasdaq Composite Index gained 0.5 percent.
Initial jobless claims in the US dropped by 5,000 to 382,000 compared with the revised figure of 387,000 in the previous week, while markets had expected the jobless claims to fall to 384,000 in the week. Also, the seasonally adjusted four-week moving average of initial claims, considered as a more accurate measure of employment trends than the weekly number, decreased by 1,500 to 386,250, the lowest level since July 2008.
New orders for manufactured durable goods in February fell by 0.9 percent on lower sales of heavy machinery and defense-related products, while economists expected 1 percent gain. Excluding transportation, orders fell 0.6 percent.
On the corporate front, Micron Technology Inc. (NASDAQ:MU) shares surged 6.69 percent as its second quarter earnings and revenue topped Street view. Profit was $72 million or 7 cents a share, down from $365 million or 39 cents a share last year. Sales rose to $2.26 billion from $1.96 billion. Analysts had expected profit of 3 cents a share on revenue of $2.06 billion.
Red Hat Inc. (NYSE:RHT) shares climbed 14.26 percent. The company reported fourth quarter net income of $51.4 million or $0.26 per share compared to $36.5 million or $0.19 per share in the same period a year-ago.
Portugal's Prime Minister Jose Socrates resigned on Wednesday as the parliament voted against the budget cuts proposed by his government. This led to the renewed worries on the extent of euro zone's sovereign debt crisis.
Investors are also concerned about the outcome on eurozone's debt problems at the two-day summit of European Union (EU) leaders in Brussels, which begins on Thursday.
The euro advanced 0.17 percent to 1.4112 against the dollar and the yen declined 0.05 percent against the greenback.
Crude oil futures advanced 0.06 percent to $105.81/barrel and gold futures gained 0.03 percent.
European stock markets are currently trading higher with FTSE 100 up by 62.48 points, DAX30 up by 114.37 points and CAC 40 up by 39.33 points.
© Copyright IBTimes 2023. All rights reserved.