U.S. Stocks End Mixed on Earnings, Slovakia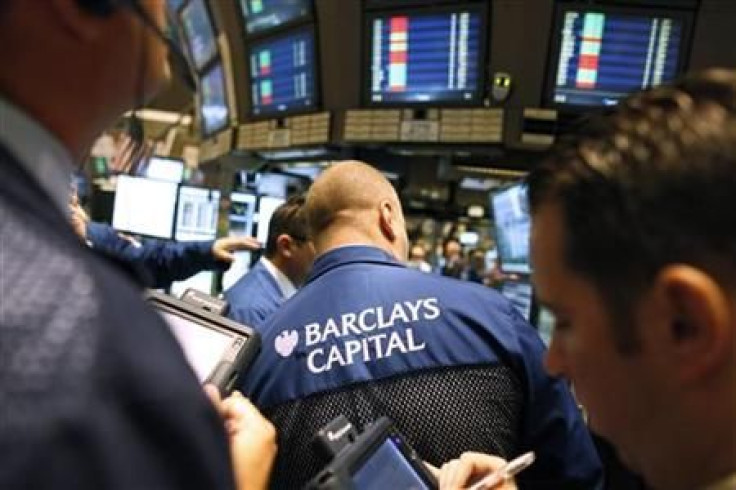 U.S. stocks closed mixed on Tuesday as investors weighed corporate earnings optimism with worries from Europe.
The S&P 500 Index rose 0.65 points, or 0.05 percent, to close at 1,195.54. The Dow Jones Industrial Average fell 16.88 points, or 0.15 percent, to end at 11,416.30. The Nasdaq Composite rose 0.66 percent.
Tech giant Apple (NASDAQ:AAPL), a component of Nasdaq and S&P 500 but not Dow, surged 2.95 percent on the strength of iPhone 4S sales.
Alcoa (NYSE:AA), set to report earnings and unofficially kick off third quarter earnings season after Tuesday's closing, closed up 2.08 percent on the market's upbeat expectations. (The aluminum company, however, missed expectations and its shares are down 4.66 percent in after-hours trading).
"Risk-assets look good from a valuation basis," Daniel Morris, a global strategist at JPMorgan Asset Management, told Bloomberg TV.
Since July, analysts have pared back their earnings estimate for the third quarter as the stock market tanked.
Now, many experts believe U.S. stocks have the potential to rally because the market has priced in such bearish scenarios and set the bar so low for third quarter earnings.
Investors, however, are still weighed down by headlines out of Europe, whose sovereign debt crisis could potentially derail the European and global banking system.
The latest snag came from Slovakia, which has yet to approve the proposed expansion of the Eurozone bailout fund.
Slovak Prime Minister Iveta Radi?ová, who supports the expansion, was unable to push her coalition government to approve it. Now, she will seek (likely with success) to make a deal with an opposition party to pass it a few days from now.
© Copyright IBTimes 2023. All rights reserved.