U.S. stocks plunge on slew of negative news, including Saudi unrest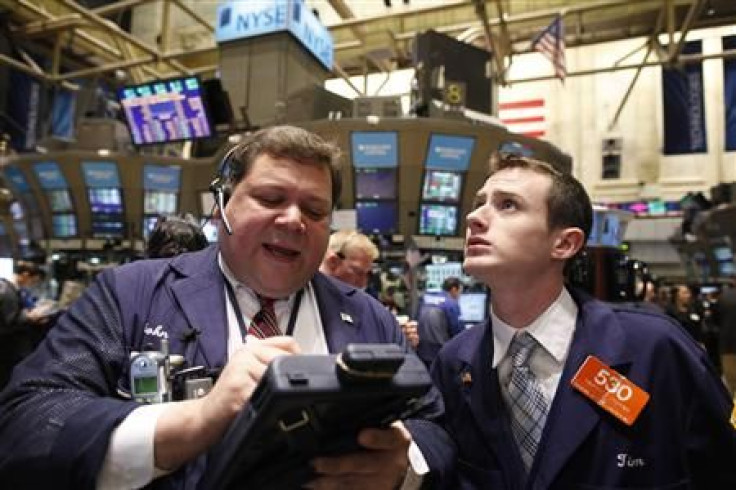 U.S. stocks plummeted on a slew of troubling developments, including a surprising trade deficit in China, a downgrade of Spain's debt, along with fears over the impact on oil price by pervasive unrest in the Middle East and North Africa.
The Dow Jones Industrial Average plunged 228.48 points, or 1.87 percent, to 11,984.61. (This was the Dow's worst single-day point drop since August 11). The S&P 500 index tumbled 24.91 points, or 1.89 percent, to 1,295.11; and Nasdaq Composite shed 50.70 points, or 1.84 percent, to 2,701.02.
The U.S. trade balance for January widened to $46.3 billion - a five-month high. Also, initial jobless claims more than expected in the latest week to 397,000, the Labor Department said.
Moody's cut Spain's government bond rating to Aa2 with a negative outlook from Aa1, and warned further downgrades were possible.
China's exports fell in February, however imports of higher-priced oil and other goods surged.
Reports of Saudi police firing shots at anti-government protesters further rattled investors nerves (Saudi Arabia is the world's largest oil exporter).
Meanwhile, the crisis in Libya is deepening as western powers prepare sanctions and military options against Moammar Gaddafi.
Nonetheless, oil prices in New York fell almost 2 percent to $102.36 per barrel.
Exxon Mobil (NYSE: XOM), Caterpillar (NYSE: CAT) and Chevron (NYSE: CVX) all dropped by at least 3 percent.
Bonds rose as the yield on the benchmark 10-year U.S. Treasury fell to 3.39 percent.
© Copyright IBTimes 2023. All rights reserved.