US Treasury Bond Yield Nears All Time-Low
Wall Street took a mauling Monday and Treasuries took one along with it, as U.S. Treasury yields now stand on the precipice of new lows.
The benchmark 10-year Treasury yield fell Monday by 1.63% after sinking to its lowest point since 2016 last week. The yield on the 30-year Treasury bond was also lower at around 2.127%.
On the other hand, the spread between 2-year and 10-year Treasury yields narrowed to only 6 basis points Monday, which is a tad away from its lowest level since 2007.
The 30-year Treasury bond yield stood at 2.13% on Friday in the aftermath of a rally in long-term government bonds over the past few weeks. The 30-year yield is only three basis points away from its all-time low set in July 2016 when it fell 2.10% after the United Kingdom voted to leave the European Union (EU). Debt prices move in the opposite direction of yields.
Jonathan Hill, an interest-rate strategist at BMO Capital Markets, also feared the 30-year yield's decline was underlining intensifying growth concerns as trade tensions continue unabated and show scant signs of tapering off.
The rate for the long bond rose to a multiyear peak of 3.46% in November 2018 but has since steadily retreated after the Fed cut interest rates on July 31. The more widely-watched 10-year note yield remains only 40 basis points away from its all-time low hit in July 2016, when it fell to 1.27% in July 2016.
The 10-year breakeven rate (which is where traders of TIPs estimate consumer prices will trend over the next decade) stood at 1.66% on Aug. 9.
Analysts said the sharply lower yields Monday are being influenced by unrestrained trade tensions between the U.S and China and well-founded worries of a slowdown in global economic growth. The weaker yields also reflect growing doubts about the U.S. Federal Reserve's ability to hit its inflation target in the future.
"The Fed is at risk of having to fight an unanchored inflation expectation situation," said Vinay Pande, head of trading strategies at UBS Global Wealth Management to MarketWatch.
Michael Reynolds, investment strategy officer at Glenmede Trust Company believes persistently low inflation in developed economies "should constrain nominal yields, and tariffs are more likely to weigh on prices via demand destruction."
"Overall, these factors are holding back aggregate demand for both consumer spending and business investment, culminating in lower bond yields that reflect diminished growth expectations," he said.
The U.S. Treasury is set to auction $42 billion in 13-week bills and $42 billion in 26-week bills.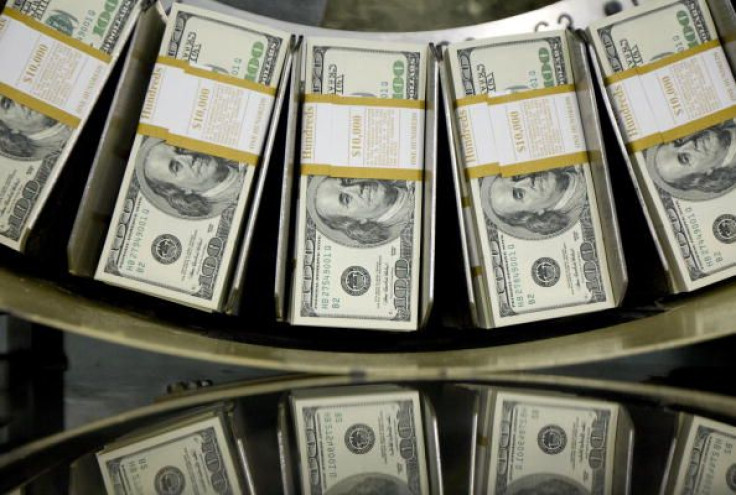 © Copyright IBTimes 2023. All rights reserved.