US Urges Argentina To Find Solution With Holdout Investors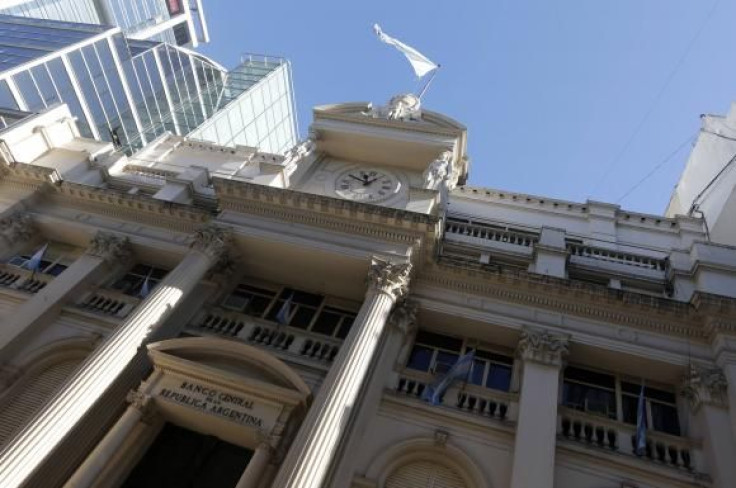 (Reuters) - The United States on Thursday urged Argentina to negotiate a solution with holdout investors after a string of U.S. court decisions that have pushed the country to the brink of default.
Argentina has until the end of July to settle with creditors who refused to accept the terms of past bond restructurings.
If it fails, the country risks tumbling into its second sovereign debt default in 12 years as it grapples with recession, one of the world's highest inflation rates and dwindling foreign reserves.
Roberta Jacobson, U.S. assistant secretary of state for western hemisphere affairs, said it was in Argentina's interest to normalize relations with all creditors and in the interests of the country and the international community that Argentina fully participate in the international financial system.
"Both sides of this dispute have said at different times they would be willing to negotiate, which we believe offers the parties the best path to a resolution," she said at a meeting of the Organization of American States (OAS).
"We are hopeful that Argentina will find a solution to this matter that resolves its issues with the bondholders and allows it to return to inclusive growth."
Argentina's failure to pay about $100 billion of debt in 2001-2002 devastated the economy, crashed the currency, thrust millions of middle-class Argentines into poverty and has shut Latin America's No. 3 economy out of global markets.
Argentine Foreign Minister Hector Timerman said the country was ready to negotiate with the holdouts, led by hedge funds that specialize in buying deeply discounted or distressed debt and negotiating profitable settlements, but on fair terms.
"We are not going to accept extortion and we are not going to accept measures that go against the Argentine people," he said.
OAS member states passed a declaration backing Argentina, but Jacobson said the United States could not support it as the matter was before the courts.
Holdouts led by Elliott Management's NML Capital and Aurelius Capital Management rejected terms offered in restructurings in 2005 and 2010. These were accepted by more than 90 percent of investors who received less than one-third the original value of their bonds.
The holdouts want the full value, or $1.33 billion plus interest, although they say they are willing to negotiate.
Argentina is sending a team to New York on July 7 to meet with court-appointed mediator Daniel Pollack.
Economy Minister Axel Kicillof told a news conference the composition of the team had not been decided and there was no date set for meeting the holdouts.
Jay Newman, senior portfolio manager at Elliott Management, said in a statement it was time Argentina sat down with creditors and negotiated the resolution of its debt.
© Copyright IBTimes 2023. All rights reserved.