USAF To Revise Selection Criteria For Launch System After Blue Origin Protest
While most of the attention in the space race is focused on the Artemis Project, the U.S. Air Force is moving forward with plans of its own and preparing for space operations in the coming decade. However, at least a portion of the project is going to have to go back to the drawing board -- well, at least some of the rules are.
Back on May 3, the Air Force put out a request for proposals (RFP) for new launch systems, . It said that it would make two awards by picking two independently developed plans that, when combined, offered the best value to the government. But Blue Origin, which is actively participating in the development of the Artemis Project, filed a pre-award protest in August with the Government Accountability Office or GAO.
The basis for the protest was that the original award set by the Air Force is inconsistent with applicable procurement law and regulation, and that makes it unreasonable. In a rare move the GAO announced on Nov. 18 that they had, in fact, agreed with Blue Origin on the basis for their protest. The Air Force has claimed that the "when combined clause" will be removed in accordance with the GAO recommendation and that it will continue to evaluate each proposal independently for merit, said a report by Space News.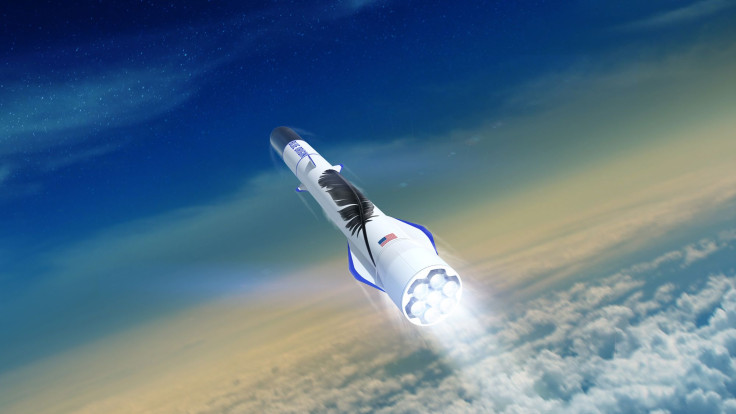 As of now four companies have submitted proposals: Blue Origin, Northrop Grumman, SpaceX and United Launch Alliance. The latter two have already launched their national security payloads. Blue Origin, almost fully funded by billionaire Jeff Bezos, was founded in 2000.
The USAF will pick the winners individually; this means that one company may win a portion of the contract and another could win the remaining part. Blue Origin also protested against this, citing "industrial difficulty," but the GAO did not find merit with that complaint.
The Air Force has made it very plain that they only want to work with two companies for a 5-year period beginning in 2025. In what appears to be a sneaky twist, the USAF did not inform the companies about what the government would find particular value in. They did tell the bidders that if they were going to bid as teams, they would have to inform the USAF immediately. As of now, there have been no such notifications.
A potential contract win would be massive for any company because they stand to make billions.
© Copyright IBTimes 2023. All rights reserved.