USDA Emails Suggested Employees Not To Use 'Climate Change,' But 'Weather Extremes'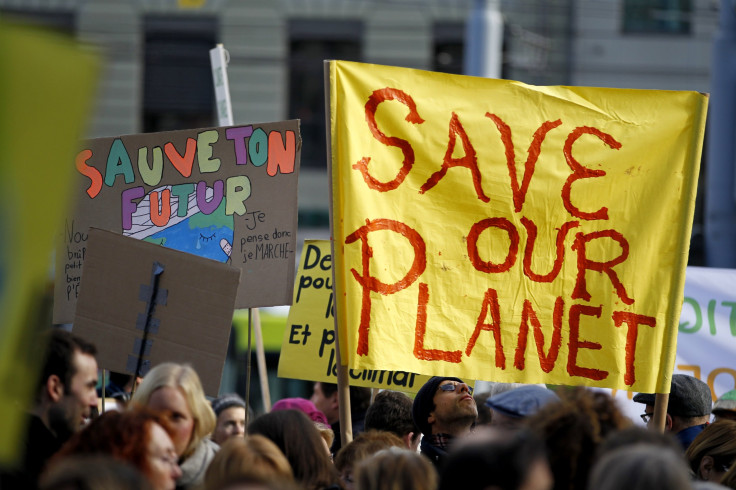 Some staff at the Natural Resources Conservation Service (NRCS), a unit of the U.S. Department of Agriculture, instructed its employees to avoid using the term climate change and instead should reference it as "weather extremes," according to emails uploaded by the Guardian.
Movement at the NRCS began right after President Donald Trump was inaugurated in January. Throughout his campaign, Trump argued against climate change evidence and had previously stated global warming was a hoax invented by the Chinese. In June, Trump pulled the U.S. out of the Paris climate agreement has continuously promised to bring back coal. Environmental Protection Agency chief Scott Pruitt has also disputed climate change evidence.
Read: Study: India's Rising Suicide Rate Linked To Climate Change Effects
The director of soil health division at NRCS, Bianca Moebius-Clune, listed terms that staff should avoid and provided words that they should be replaced with in an email sent out in February. She listed "climate change" as a term to be avoided and said it should be replaced with "weather extremes," while "climate adaption" was ordered to be switched with "resilience to weather extremes" instead.
She also said that the term "reduce greenhouse gases" was to be avoided and called "build soil organic matter, increase nutrient use efficiency" instead, while "sequester carbon" was to be replaced by "build soil organic matter."
In the email, Moebius-Clune said the new terms had been passed on to her staff and stated the changes would not affect scientific modeling.
"We won't change the modeling, just how we talk about it," she said in the email, "there are a lot of benefits to putting carbon back in the sail [sic], climate mitigation is just one of them."
She added that a colleague from USDA's public affairs unit gave advice to "tamp down on discretionary messaging right now."
However, some employees said they'd rather keep the language as it was.
"We would prefer to keep the language as is," said one of the emails adding the need to keep "scientific integrity of the work."
Other staffers seemed to be confused about what words to use.
"I would like to know correct terms I should use instead of climate changes and anything to do with carbon," said one employee. "I want to ensure to incorporate correct terminology that the agency has approved to use."
Read: Survey: ISIS And Climate Change Seen As Biggest National Security Threats
On Jan. 24, a few days after Trump took office, Jimmy Bramblett, deputy chief for programs at the NRCS, wrote an email to senior employees citing the stark difference between the current administration and President Barack Obama's.
"It has become clear one of the previous administration's priority is not consistent with that of the incoming administration," he wrote. "Namely, that priority is climate change. Please visit with your staff and make them aware of this shift in perspective within the executive branch."
In the email, sent a month before the replacement terms, Bramblett added: "we will be revisiting Air Quality - Emissions of Greenhouse Gases to determine the relevance of its continued use. Prudence when discussing this particular resource concern-cause is advised until further notice."
In a statement to International Business Times, Kaveh Sadeghzadeh, the communications director of the NRCS, said his organization "has not received direction from USDA or the Administration to modify its communications on climate change or any other topic."
"The agency continuously evaluates its messaging to America's farmers, ranchers, and foresters as they work to implement voluntary conservation on their operations to improve the health of our soil, air, water, and habitat," Sadeghzadeh said. "These emails, sent in the first days of the new Administration to a small number of agency staff, did not reflect the direction of senior agency leadership."
On the NRCS website, climate change still remains a topic, unlike the EPA's site, which went through extensive changes regarding the issue when Trump took office.
© Copyright IBTimes 2023. All rights reserved.