USS New York Returns to City for 9/11 Memorial Service [VIDEO]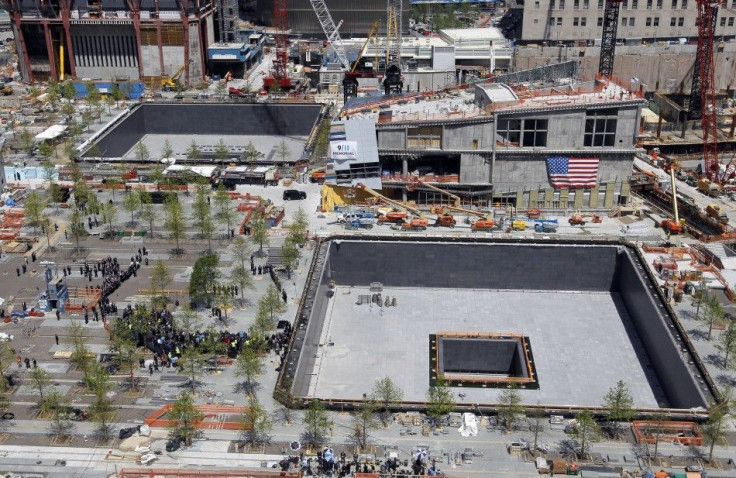 Made from 7.5 tons of steel recovered and re-forged from the World Trade Center, the USS New York arrived in New York Friday to participate in the commemoration of the 10th anniversary of the Sept. 11 terrorist attacks.
On Tuesday, New York City Mayor Michael Bloomberg and Navy Secretary Ray Mabus said the USS New York would sail from her home port in Norfolk Virginia, to New York Harbor -- she has, and has brought with her 170 members of the 9/11 Families Association, which includes first responders and families of victims, the Daily Mail reported.
With the steel from the World Trade Center in her bow, the USS New York represents a powerful symbol of the deeply personal connection that New Yorkers have with our military and is a symbol of the courage and resilience of our nation, Bloomberg said. She helps protect the freedoms that make this the world's most diverse and tolerant city and we are honored to welcome the men and women of the USS New York back to our city.
Members of all military branches will participate in the honor guard during the city's commemoration ceremony.
Every member of the crew has a tremendous sense of mission and appreciation of the unique role their ship plays for the citizens of New York. She is an emblem of the strength and renewed spirit of a city that was damaged but never defeated, Mabus said. She and her crew belong with the family members of the victims and the first responders in New York City on the 10th anniversary of 9/11.
Commissioned for service two years ago, the USS New York, built in part with iron salvaged from the wreckage of the twin towers, has a display case with a helmet donated by the city's fire department. The ship is also lined with photos of Sept. 11, a Navy spokesman said. And the vessel's crest has a picture of a rising phoenix in front of the World Trade Center. It reads: Strength forged through sacrifice. Never forget.
Video: USS New York arrives in New York: fox10tv.com
© Copyright IBTimes 2023. All rights reserved.