Ute Park Fire: Blaze Spreads Over 4,500 Acres, Evacuations Ordered
A fire that started Thursday afternoon in New Mexico continued to spread, engulfing up to 4,500 acres of land by evening.
The fire was reported in Ute Park, east of Eagle Nest in northern Mexico at around 2 p.m. (4 p.m. EDT) on Thursday and it spread to 1,000 acres in a few hours, prompting evacuations of several communities in Hummingbird Lane and surrounding areas. The Angel Fire Department sent three units as soon as it was reported. The Red Cross provided assistance to the New Mexico State Forestry Division in moving the residents to safer locations, and the evacuees are currently sheltered in Eagle Nest and Cimarron. The fire is moving north, officials said.
Also, some private resorts like the Angel Fire Resort have stepped in to help the displaced people by allowing them to stay in their rooms at a discounted rate.
According to division spokeswoman Wendy Mason, Route 64 (U.S. 64) was closed on both directions between Eagle Nest Lake and Cimarron Canyon after the fire spread to the area. The lake was closed to help firefighters use it as a water source. The fire also engulfed private lands, including the Philmont Boy Scout Ranch.
Colfax County Undersheriff Leonard Baca said 12 structures on the Philmont Scout Ranch were destroyed. Luckily, the buildings were vacant when it happened. Ranch staff said no scouts were present there and all staff members are accounted for.
Colfax County Emergency Management, in a statement, said: "A large wildfire is burning within the area around Ute Park. This is a rapidly developing situation. Southwest winds are driving the fire quickly toward the north and east. Evacuations have been ordered for all of Ute Park and nearby communities. Evacuation centers have been established at the Eagle Nest Senior Center, the Cimarron Methodist Church and the Cimarron Public School. Heavy smoke is impacting the area and will continue to expand in coverage toward the east through the evening."
"Approximately 150 structures are threatened in the Ute Park area," Mason said, adding no one has been injured as of now.
The officials are still trying to identify the cause of the fire. Air and ground crews are working to bring the fire under control. Eagle Nest Lake has been closed to allow air support to access the lake as a water source.
"Multiple resources are working this fire on the ground with support from heavy air tankers from above," Mason said. "Firefighters will work throughout the night to build containment lines."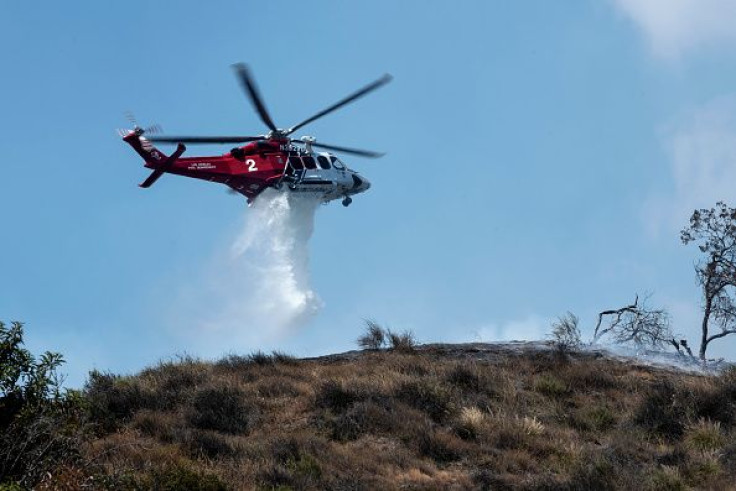 © Copyright IBTimes 2023. All rights reserved.