Valentine's Day Playlist 2018: Top Love Songs For Your Sweetheart On Feb. 14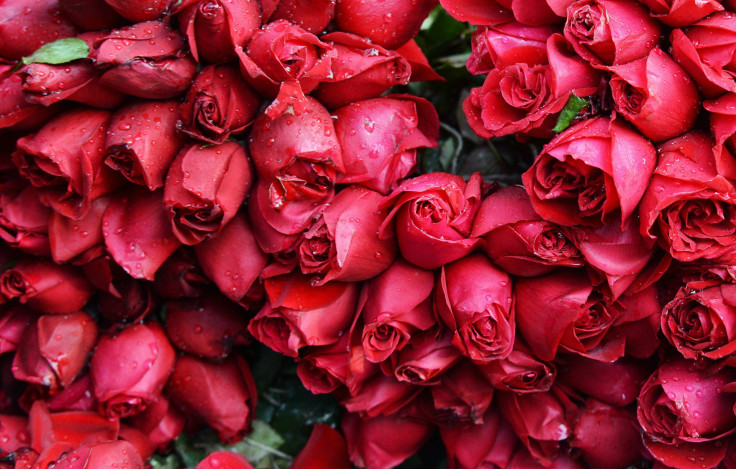 Valentine's Day is on the horizon and there's nothing like a romantic playlist to set the holiday mood. From smooth tracks and indie-pop favorites to country tunes and sweet duets, here are 11 songs to listen to with the one you love this Feb. 14.
1. "We Found Love" - Rihanna Feat. Calvin Harris
Not all love songs have to be slow, they just have to be fun and sweet and this track combines both of those. As an electro house number that wakes its listeners up with its uptempo beats and lyrics of finding love, this is a perfect option.
2. "Hey There Delilah" - Plain White T's
This song is all about the simplicity of the music, the adoring lyrics of finding a way to make a long-distance relationship work, and the sultry quality of the vocals.
3. "Let Me Love You" - Mario
There's no better time than Valentine's Day for everyone to realize that they deserve the best that love has to offer. Mario helps all do just that with his song about being the lover that would respect and appreciate the person he had in his life.
4. "Wanted" - Hunter Hayes
Celebrate love and finding someone to share your life with the endearing words falling from Hayes' mouth: "And I wanna call you mine, wanna hold your hand forever and never let you forget it."
5. "Lucky" - Jason Mraz feat. Colbie Caillat
Enjoy being in love with your best friend with this sweet duet about the very same thing. Mraz and Caillat team up in this beautiful song, showcasing both of their charming voices.
6. "Beautiful Soul" - Jesse McCartney
Halfway through the playlist, it's time for a little extra cheesy-pop to be thrown on in. Sing along with this early 2000s hit and enjoy its sugary sweet lyrics that'll have you feeling all warm inside.
7. "Back at One" - Brian McKnight
As one of the most breathtaking ballads, this one is a must for any Valentine's Day playlist. It's smooth and sincere and the right choice all around.
8. "Love Story" - Taylor Swift
All couples have that story they tell about how they met and fell in love. This is a chance to reminisce about all of that, set to a pop soundtrack.
9. "I'll Be" - Edwin McCain
This song doubles as a beautiful option to listen to and as a lesson in writing descriptions for the one you love. You know, in case you still need ideas for that card you're writing.
10. "All of Me" - John Legend
Let this be a reminder to give everything you've got to the one you love this holiday and be open to receiving it all back. Or just enjoy Legend's smooth voice singing out to you.
11. "I'll Make Love To You" - Boyz II Men
A nice, slow jam to close out the playlist is always the right way to go. Wind down the evening by hearing Boyz II Men sing out about having the perfect end to a sweet night.
© Copyright IBTimes 2023. All rights reserved.