Valve Quietly Removed Steam Machine Link From Steam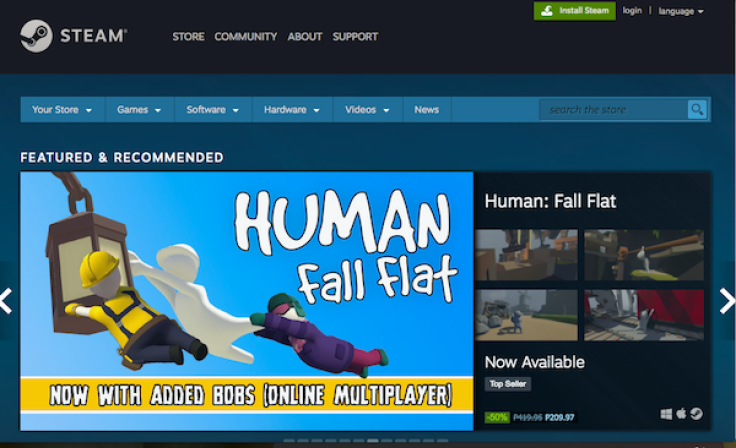 Valve has discreetly removed the Steam Machine link from Steam's website, a move that may not come as a surprise to many because it's been a while since a new machine running SteamOS was launched.
The first one to spot the missing link from Steam was GamingOnLinux's liamdawe who wrote about his discovery last Friday. "In a move that's not exactly surprising, Valve has quietly removed the Steam Machine section from Steam," he wrote.
The Steam Machine link was previously accessible under the Hardware category on the Steam's site. Hovering the cursor over the category used to show Steam Machine as part of a drop-down list that now only contains Steam Controller, Steam Link and HTC Vive.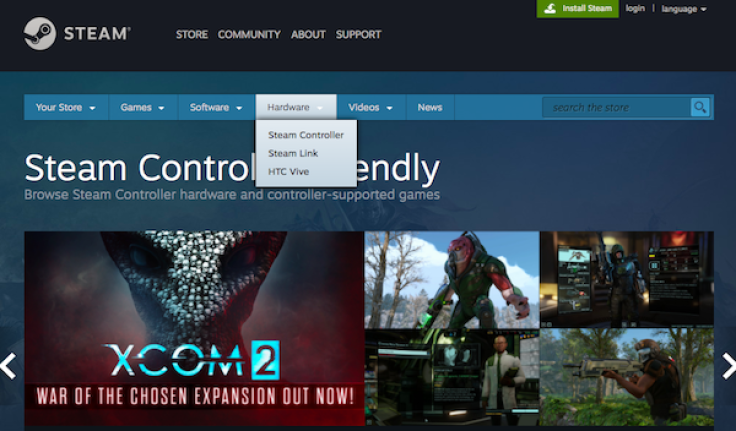 The entire Hardware page is also gone, so clicking on Hardware or using the link (http://store.steampowered.com/hardware/) will lead one to a basic search page of the website. It wasn't clear when did this happen, but liamdawe thinks the change was only implemented sometime in March. What's weird is that the Steam Machines page is still up and can be accessed through this link (http://store.steampowered.com/sale/steam_machines) but not through the Hardware category.
According to liamdawe, the removal of the Steam Machine link wasn't really that shocking because the platform "never really gained any steam." However, he noted that the platform did something good for Linux gaming. "As a result of the initial push from Valve, many developers and game engines have moved into doing regular Linux support," he wrote adding that the move removed the barriers of gaming on Linux.
He also pointed out the lack of "big" games to attract more consumers to Steam. The long delays on certain projects and the disappointment that some titles caused also hurt Steam's chances of generating more users. Nevertheless, liamdawe is hopeful that Valve could do another SteamOS/Steam Machine push in the near future because SteamOS is still receiving regular updates.
Liamdawe's post has since received mixed reactions from other GamingOnLinux users. One speculated that Valve could be pulling an Apple before announcing something big. Apple is known for taking down its website hours before launching its new products. Another also said that Valve could have some sort of a Steam console up its sleeve.
Meanwhile, other users express what they fear could happen next. "With Steam Machines being more or less officially dead now, the one danger we now face is that some publishers who entered the Linux market because of Steam Machines could possibly decide to give up on us," user Kimyrielle wrote.
© Copyright IBTimes 2023. All rights reserved.