?Vampire Diaries? Season 4 Spoilers: Who Are The New Characters Set To Premiere This October?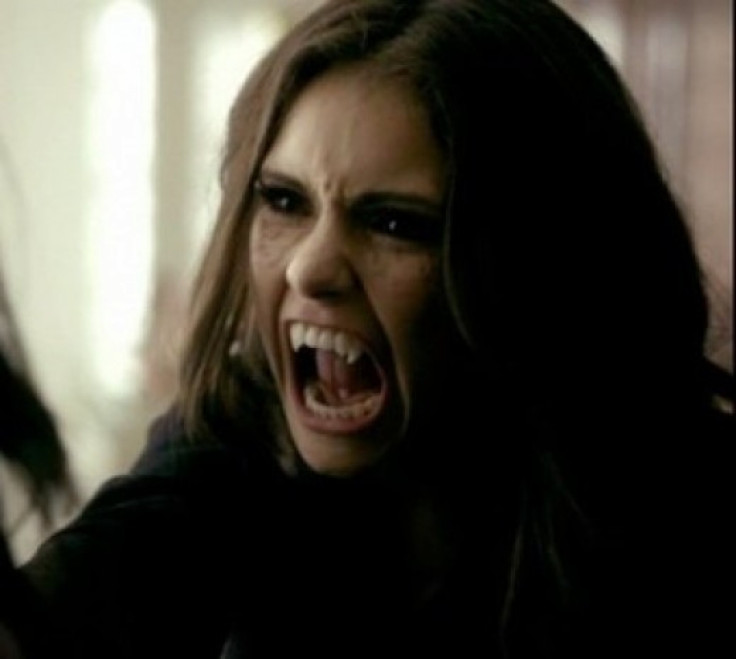 Just because HBO's True Blood is currently on-air doesn't mean vampire fans have forgot about the CW's smash hit The Vampire Diaries. Last week the CW revealed their 2012 fall premiere dates, and with the Vampire Diaries season four premiere date set to be Thursday, October 11, some spoilers have bled to keep fangs fans happy.
Check out some of the newly released season four spoilers from The Vampire Diaries:
Pastor Young
Meet Mystic Falls newest bad guy, Pastor Young. According to Spoiler TV, while Pastor Young is a man of God, he also hates vampires. The new plot line is very True Blood-esque (think Steve Newlin and the Fellowship of the Sun), but the good news is that Pastor Young isn't a long term threat for the series.
The Examiner reports that while he threatens Meredith that he will expose her use of vampire blood on her patients, and also kidnaps Damon to use a bait, the Pastor won't live past the season premiere.
April
April will make an appearance in episode two of the fourth season when she comes to Mystic Falls to attend the funeral of her father -- Pastor Young. Turns out April, 16, used to live in Mystic Falls, and is therefore familiar with some of its inhabitants. The teen has reportedly been away at private school the past few years, and while the death of her father has brought her back to town, it is currently unknown if she has ulterior motives. April is set to be a recurring character on the series.
Connor
Zap2It.com has used the term scary hot to describe new character Connor. The new Mystic Falls resident is reportedly a highly trained killing machine.
Connor will waste no time getting into altercations with our favorite bad boys in town -- Damon and Tyler. The Examiner reports that Connor will not only threaten Damon with a folder of notes, but he will also get into a pretty serious argument with Tyler over the curse.
Like April, Connor will be a recurring character on The Vampire Diaries. Here's hoping he is nothing like the Connor that appeared on fellow vampire show Angel.
The Vampire Diaries returns to the CW on Thursday, October 11 at 8 P.M.
Are you excited to meet these new characters in the season four premiere of The Vampire Diaries?
© Copyright IBTimes 2023. All rights reserved.