Vanessa Hudgens Visits 'High School Musical' School In Utah [Watch]
Vanessa Hudgens literally took a trip down memory lane Sunday as she visited the Utah school where "High School Musical" was filmed.
In a video Hudgens shared with her 46.1 million Instagram followers, the 33-year-old actress could be seen walking slowly into the frame, wearing a black low-cut top and pink shorts. She signalled the peace sign as she came closer to the camera and smiled.
"Do you remember in kindergarten how you'd meet a kid and know nothing about them," Hudgens wrote in the caption Sunday. "Then 10 seconds later you're playing like you're best friends because you didn't have to be anything but yourself?"
Many of her celebrity friends shared their reactions to the post.
Actor Vince Rossi commented, "Singing with you felt like that," while actor Bart Johnson wrote, "I saw this and had a PTSD like I couldn't find my team captains LETS GO WILDCATS!!" Fashion model Hippy Potter said, "Yeah, this one got me misty eyed!"
Many fans commented that the video made them nostalgic.
Before sharing her own video, Hudgens shared a series of photos featuring her dog at the school located in Salt Lake City.
Hudgens played Gabriella Montez in the Disney TV movie "High School Musical," which was released in 2006. It also featured Zac Efron, Ashley Tisdale, Corbin Bleu, Lucas Grabeel, Monique Coleman, Kaycee Stroh and Olesya Rulin.
Its success led the star cast to return for a second installment, "High School Musical 2," in 2007. The next year, they released the movie "High School Musical 3: Senior Year."
Hudgens was recently seen in "Tick, tick... BOOM!," "The Princess Switch 3," "Asking for It" and "The Princess Switch: Switched Again."
The actress will lend her voice for an animated TV series, "Entergalactic," which is under post-production. She is currently filming a movie, "Downtown Owl," which is helmed by Hamish Linklater and Lily Rabe.
She will also appear in Martha Stephens' "Big Rig."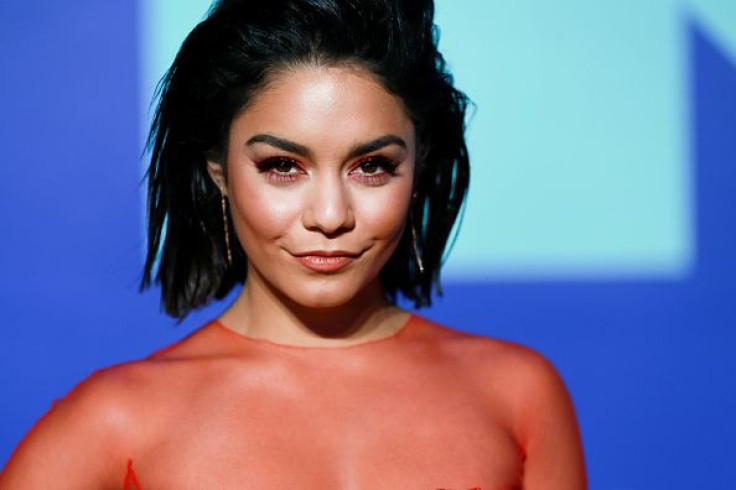 © Copyright IBTimes 2023. All rights reserved.