Vanessa Minnillo Announces Pregnancy on Twitter, Flaunts Baby Bump in Mexico [PHOTO]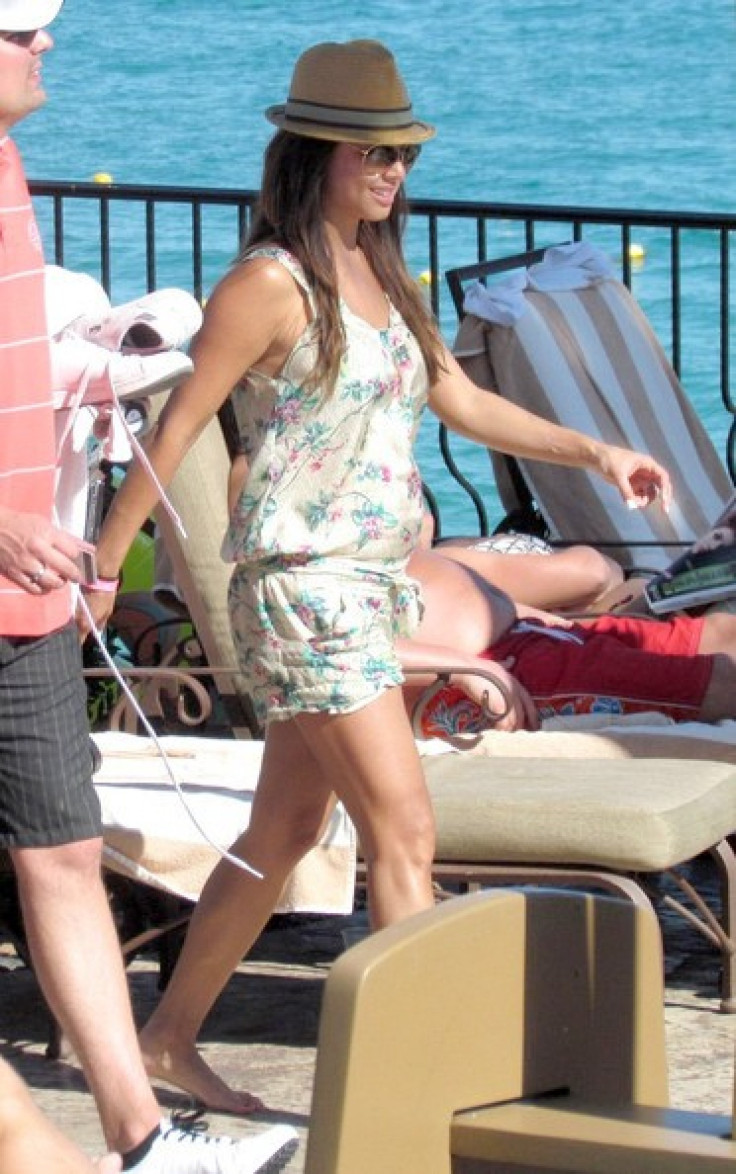 Vanessa Minnillo and Nick Lachey are pregnant! The couple announced the joyous news on Monday in separate ways. Minnillo took to her Twitter to share the baby love while Lachey took to a more public forum, Live! With Kelly.
Vanessa Minnillo tweeted about her pregnancy around 12 p.m. EST on Monday. Finally, Nick and I are ready to share Our news... We have been Blessed with a little Angel! We can't wait to meet Baby Lachey!!! Minnillo, who married Lachey in July, has had baby on the brain for quite some time now. Her Twitter bio even reads: Host by day, Wifey by night, Wanna-be Mommy all the time.
Nick Lachey told the world about his baby on the way on Live! With Kelly Monday morning. She was in New York and I was in the Bahamas, Lachey explained. She went to the store and got a pregnancy test and it came back positive. We're having a baby! This is the one thing that more than any other I've looked forward to, and it's overwhelming.
The former 98 Degrees singer and current host of The Sing-Off even gave some hints about baby names. If it's a girl, I think it might be Sophia. If it's a boy, I'm not sure, he said. He added that his wifey is due in late summer, early fall.
Vanessa Minnillo, 30, showed off a growing baby bump before publicly announcing the news while vacationing in Cabo San Lucas, Mexico, for a friend's wedding on Feb. 25. It just looked like she had eaten a really big burrito for a while, Lachey joked.
Pregnant Minnillo is reportedly already having cravings at just 12 weeks along. She loves, she craves Mexican food right now. She could eat a burrito a day so you can imagine what our house smells like right about now.
Lachey is playing the doting husband and waiting on Minnillo's every need. I'm the one running in the middle of the night to the restaurants to get her whatever she needs.
Check out the photo of Vanessa Minnillo wearing a floral romper with her baby bump peeking out in Mexico.
© Copyright IBTimes 2023. All rights reserved.