VC Powerhouse Sequoia Splits Off China Business Into 3 Entities Amid Rising Political Tensions
KEY POINTS
By March 2024, Sequoia China will become HongShan
HongShan will face competing challenges in China's regional VC market
A number of U.S.-dollar VC funds have already curtailed their investments in China
Venture capital (VC) firm Sequoia Capital plans to split into three entities in a bid to separate its China business, amid strained geopolitical relations between Washington and Beijing.
By March 2024, Sequoia China will become HongShan, Sequoia Capital will operate in the U.S. and Europe, and Peak XV Partners will take care of operations in India and Southeast Asia, as it navigates a complex geopolitical landscape, the firm said in a letter to limited partners shared in a tweet Tuesday.
"It has become increasingly complex to run a decentralized global investment business. Each business has evolved to meet the opportunities in their markets across a wide range of sectors, as noted above," the company noted. "This has made using centralized back-office functions more of a hindrance than an advantage. Additionally, as each entity's portfolio has expanded to include companies that are becoming global leaders, we've seen growing market confusion due to the shared Sequoia brand as well as portfolio conflicts across entities."
Sequoia Capital is one of the oldest and most successful VC firms in the country, and is widely known for backing tech giants, including Apple and Google.
Over time, Sequoia Capital China started shrinking its business operations in the country. The firm carried out only 62 deals between Q3 2022 and Q2 2023, compared to 177 deals between Q3 2021 and Q2 2022, according to Crunchbase.
"Increasingly, we deal with portfolio conflicts across entities because founders really now have global ambitions," Sequoia's managing partner Roelof Botha said in an interview, as per the New York Times. "And the brand confusion was just starting to chafe at everybody."
Sequoia currently has over $56 billion in assets under management in China, $53 billion in the U.S. and Europe, and $9 billion in India and Southeast Asia. The firm's U.S.-Europe operations have generated returns worth over $30 billion over the past five years.
Meanwhile, HongShan is likely to face competing challenges against China's regional venture capital firms. The company first entered China in 2005, emerging to be a prominent player in the growth of tech giants in the country. One of its prominent investments includes ByteDance, the owner of the video app TikTok and fintech Ant Group.
U.S. Venture capital funds have been facing challenges in investing in China, with the Joe Biden administration working on programs to restrict the flow of U.S. dollars into Beijing. The government has already prohibited domestic from directly selling certain technologies to China, while monitoring Chinese investments in the U.S. for potential security risks.
A number of U.S.-dollar ventures capital funds have already curtailed their investments in China after the recent regulatory crackdown on the consumer internet industry. VCs worldwide are taking precautionary measures to sustain in the market amid the global economic slowdown.
VC deal volume declined by half last year to about $69 billion--the lowest level in six years--according to research firm PitchBook. While some reasons for the downfall can be linked to the geopolitical tensions between Washington and Beijing, others are associated with a slowdown in China's economy under pandemic restrictions until last year.
In response, the Chinese government also targeted advisory and consultancy firms with foreign ties, as part of its efforts to tighten control over what it considers sensitive information regarding national security.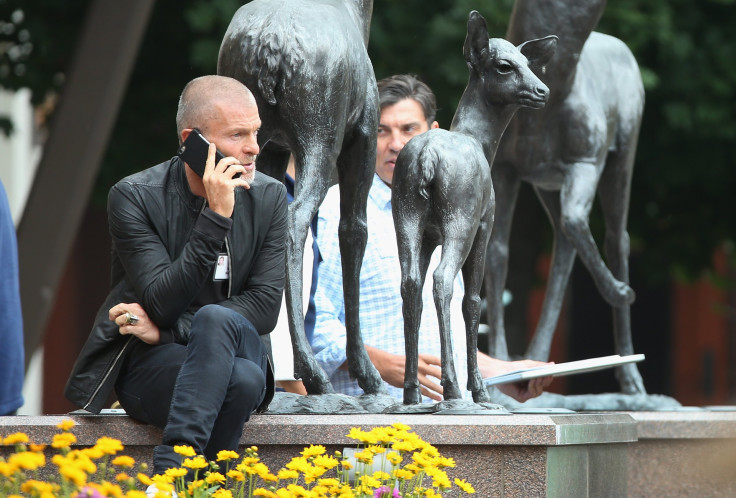 © Copyright IBTimes 2023. All rights reserved.