Venice Film Festival: Al Pacino, Andrew Garfield, Ethan Hawke Films Competing For Golden Lion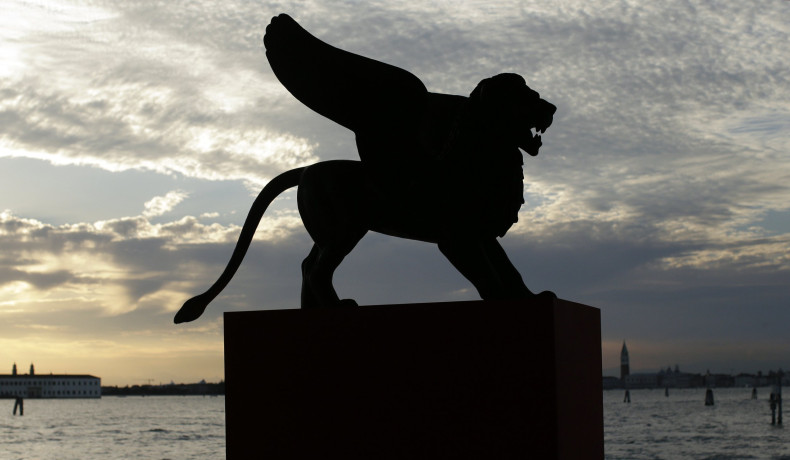 The 71st edition of the Venice International Film Festival will have films starring actors such as Al Pacino, Andrew Garfield and Ethan Hawke competing for the Golden Lion, the organizers announced at a press conference in Rome on Thursday.
The festival, which will begin Aug. 27 and continue through Sept. 6, on Venice Lido, a sandbar about 7 miles in length in Venice, is directed by Alberto Barbera and will bring films from directors including David Gordon Green, Abel Ferrara, Peter Bogdanovich and Joe Dante. Pacino stars in Green's "Manglehorn," while Garfield, Laura Dern and Michael Shannon appear in Ramin Bahrani's "99 Homes." Hawke is featured in Andrew Niccol's "Good Kill" as well as Michael Almereyda's "Cymbeline."
The other films competing for the Golden Lion include Abel Ferrara's "Pasolini," starring Willem Dafoe, as the doomed Italian filmmaker Pier Paolo Pasolini, and "The Cut" by Turkish-German director Fatih Akin.
"The aim of the Festival is to raise awareness and promote the various aspects of international cinema in all its forms: as art, entertainment and as an industry, in a spirit of freedom and dialogue," the organizers said.
Films that have been selected for the noncompetitive category include Peter Bogdanovich's "She's Funny That Way;" Barry Levinson's "The Humbling;" Lisa Cholodenko's "Olive Kitteridge;" Dante's "Burying the Ex," Lars von Trier's "Nymphomaniac Volume II (long version) Director's Cut;" and 105-year-old Portuguese director Manoel de Oliveira's "The Old Man of Belem."
The organizers had previously announced that the film festival will open with Alejandro Gonzalez Inarritu's "Birdman," and conclude with Ann Hui's "The Golden Era," a story on Japanese imperialism in China.
"The Festival also organizes retrospectives and tributes to major figures as a contribution towards a better understanding of the history of cinema," a release from the festival organizers stated.