Verizon Unit AOL Acquiring Millennial Media In Bid To Place Ads On More Smartphones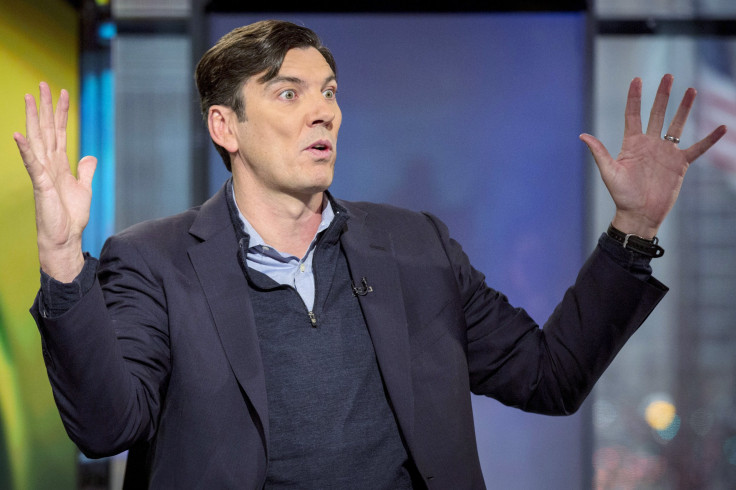 Verizon unit AOL has agreed to buy pioneering mobile advertising firm Millennial Media for $238 million, as consolidation in the ad tech world accelerates and advertisers look to reach users on their mobile devices. The deal will strengthen AOL's position in mobile advertising, and by extension, Verizon's ability to offer ad-supported services on mobile phones. The company is set to launch its mobile video service "Go90" this fall.
"AOL is well positioned as consumers spend more and more time on mobile devices, and as advertisers, agencies and publishers become more reliant on programmatic monetization tools," said Bob Lord, president of AOL, in statement.
The deal is the latest piece to be added to AOL's advertising technology business, which competes with Google to provide the plumbing that powers digital advertising. It's AOL's first big deal after it was acquired by Verizon in a $4.4 billion deal in June.
Mobile advertising is a growing business. According to eMarketer, global mobile ad spending will reach $72.1 million in 2015, a significant increase from the $42.4 million spent in the previous year. In the U.S. alone, $30.45 billion is predicted to be spent on mobile ads, up from $19.15 billion in 2014.
AOL's ad tech business also is growing fast. In the first quarter, the last time AOL reported as a stand-alone company, its ad tech business had grown 80 percent over last year to account for 45 percent of the company's total revenue. The company launched what it calls "One," its unified ad products platform, in April, and the Millennial Media acquisition will strengthen the platform's offerings by incorporating a mobile component.
"By joining AOL, we will be adding additional mobile expertise to AOL's growing technology assets," said Michael Barrett, CEO of Millennial Media. "I am excited by what this acquisition means for our shareholders, our employees and our partners."
Millennial Media has struggled to make a dent in the mobile advertising space so far. The company was the only publicly traded pure-play mobile ad company before the acquisition but fell far from its $1.87 billion IPO valuation just over three years ago.
Millennial Media's business is not looking to get much better from here. Research from eMarketer shows that Millennial was expected to grow only 3.5 percent in the U.S. this year, compared with 23.1 percent the previous year. The company is expected to capture 0.3 percent of total mobile ad dollars in the U.S. in 2015. Meanwhile, Google holds around 37 percent mobile ad revenue, according to a report from Pew Research Center.
But Eric Franchi, co-founder of digital advertising company Undertone, points to the acquisition as an indicator of two key trends. The first is the consolidation of several smaller advertising players into fewer, larger players; "2015 is a very active year," he said.
It's been a year that's hit certain players hard. In June, Microsoft exited the display advertising business altogether, switching to AOL to handle all its advertising. Microsoft took a $6.2 billion write-down on its ad technology investments in 2012, a sign of the troubles its business faced. The appointment of CEO Satya Nadella led to some tough decisions about which businesses the company would focus on, with display advertising facing the ax.
The second key trend that Franchi notes is the fact that these larger players are able to reach a wider range of users and devices under one umbrella. This allows for new possibilities for marketers looking to reach people from a variety of angles: With an entry into mobile marketing, AOL can now offer cross-device campaigns that greatly increase the campaign reach. It's the sort of strategy that also will benefit from the relationship with Verizon.
AOL has an uphill struggle if it hopes to capture some of that growing market, however. With such a small projected share of mobile ad revenue, AOL will have to use the talents of its new acquisition to the best of its ability to claw back market share. But the pieces are in place for AOL to become a key player in a new industry that focuses on being able to offer cross-device campaigns.
© Copyright IBTimes 2023. All rights reserved.