Microsoft Exits Display Advertising Business, Enters Into Search Deal With AOL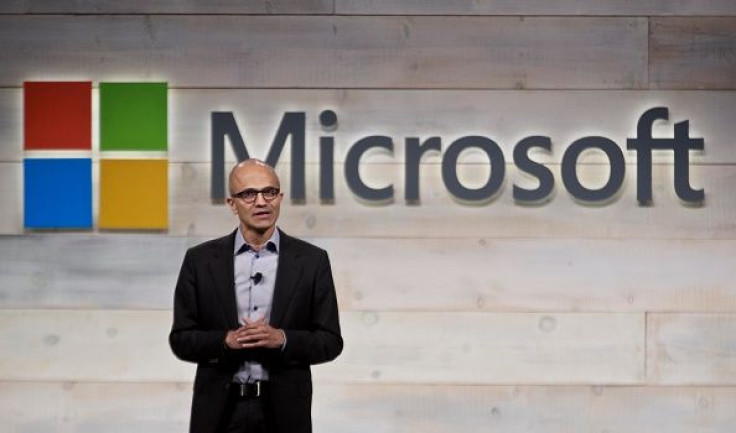 As part of Microsoft CEO Satya Nadella's ongoing efforts to retrench his company, the Redmond, Washington, tech giant will be exiting the Web display advertising business and handing over the keys to AOL, the two companies said Monday.
AOL will handle advertising across Microsoft's key services, including MSN, Outlook Mail, Xbox and Skype, in nine markets, including the U.S. and parts of Europe. In exchange, AOL and Microsoft also will enter into a 10-year search agreement next year similar to the one Microsoft has in place with Yahoo. Microsoft's Bing engine will power AOL's search results and search advertisements, replacing Google.
"We have enjoyed a terrific relationship with Microsoft, and this expanded partnership is a win for both companies and our advertiser partners as our industry continues to rapidly transform and evolve," said AOL President Bob Lord in a statement.
Financial terms of the deal were not disclosed, but as many as 1,200 jobs are expected to be affected, according to Bloomberg. Some Microsoft employees will be cut, others moved to AOL, and some will receive offers for different positions within Microsoft.
For Microsoft, the move is a sign of admission that it failed in its efforts to compete with Google in the display advertising business, which is a market that's been on the decline across the tech industry. A few years ago, display ads represented nearly half of Microsoft's advertising revenue, but it now pales in comparison to what Microsoft generates from its Bing search advertising.
Microsoft has been slowly divesting itself of its display ad business for several years. The company took a $6.2 billion write-down on its ad technology investments in 2012, writing off all the value of aQuantive, which it acquired in 2007 in an attempt to compete with Google in online display ads. Microsoft sold Atlas Solutions, a key part of that deal, to Facebook in 2013.
Over the past month, Nadella has been busy retooling his company to focus on personal-computing products, cloud-computing services and business-productivity software. Nadella's recent reorganization of the company's departments resulted in four top-level executives leaving Microsoft, and last week, the chief executive sent out a memo saying Microsoft soon would be faced with "some tough choices in areas where things are not working." Microsoft also told Re/code on Monday that it would stop collecting its own map data and sell parts of that business to Uber.
"Over the past year, we have taken many actions to focus the company's efforts around our core business strategy," Microsoft said in a statement.
© Copyright IBTimes 2023. All rights reserved.
FOLLOW MORE IBT NEWS ON THE BELOW CHANNELS