Verizon (VZ) Leads Yahoo (YHOO) Auction As Google (GOOG), AT&T (T) and Time (TIME) Drop Out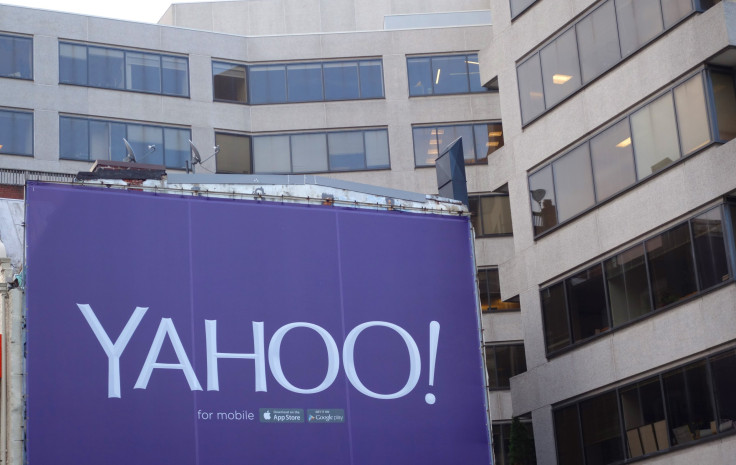 Verizon Communications Inc. emerged as strong contender for Yahoo Inc. after several prominent suitors opted not to make offers for the troubled internet company, a Wall Street Journal report said Sunday.
Companies such as Time, Comcast, AT&T and Google's parent company Alphabet opted not to place bids ahead of the Monday deadline for preliminary offers, according to media reports. Over 40 firms had initially expressed interest when Yahoo was first placed on the block for sale due to pressure from activist investor Starboard Value.
Several private equity firms, including TPG Capital, KKR and the pairing of Bain Capital with Vista Equity Partners, are also reportedly in the fray to buy parts of the company.
Once a Silicon Valley success story, Yahoo had attempted to arrest its declining fortunes in 2012 by roping in current CEO Marissa Mayer to head a turnaround. The company nevertheless struggled to gain sufficient traction to revive growth and compete with giants like Google and Facebook, with ad revenues dropping to a mere 2.1 percent of the digital ad market by 2015.
In 2016, Yahoo's share of the global net digital ad revenues is projected to drop further to 1.5 percent.
One of Yahoo's suitors, Time, dropped its bid for Yahoo after concluding that the degree of difficulty in righting Yahoo's fortunes is too great, the Journal reported, citing a source.
Verizon, the biggest U.S. wireless services provider, has shifted its focus from the bread-and-butter wireless business to new efforts in mobile video and advertising in recent times. The company acquired AOL last June for $4.4 billion — its first big foray into the advertising-supported internet business — and followed that with taking over much of Microsoft's advertising technology business and a deal to buy Millennial Media for about $250 million.
Verizon had first showed interest in Yahoo's core business in December, when CFO Fran Shammo reportedly said the company would "see if there is a strategic fit" for Yahoo's holdings.
Yahoo's core business could attract between $4 billion and $8 billion in an auction, people familiar with the process told the Journal.
© Copyright IBTimes 2023. All rights reserved.