Vermont Murder-Suicide: Police Officer Allegedly Tried To Rekindle Romance Before Shooting Ex-Girlfriend
KEY POINTS
Jeffery Strock was a part-time officer with the Washington County Sheriff's office and Berlin Police Department
He and his former girlfriend Julie Fandino had dated for five years
Investigators said Strock had a clean record
In a case of murder-suicide, a Vermont police officer shot and killed his ex-girlfriend before turning the gun on himself Monday.
Jeffery Strock, 58, was a part-time officer with the Berlin Police Department and the Washington County Sheriff's Office for the last 20 years. The incident took place Monday after Strock signed on for duty for the Berlin Police.
According to local media, Strock and the woman -- identified as Julie Fandino, 51 -- dated for about five years before breaking up.
Police believe Strock wanted to rekindle his romance with Fandino and arrived at her house on the day of the incident. While details of the incident that followed remain unclear, police say Strock fired his pistol multiple times, killing Fandino, and then shot himself.
The woman's 23-year-old daughter was home sleeping at the time of the shooting, local media WCAX 3 reported. It was not clear if she was harmed. The bodies of Strock and Fandino were found by the property manager.
"Detectives continue to interview witnesses, examine records, and speak with neighbors, family and friends of the deceased, while the Crime Scene Search Team processes the location where the shooting occurred," authorities said.
Vermont State Police investigators reportedly said Strock had a clean record. However, his family and friends mentioned they had noticed a change in him.
"There are some hints of depression and self-harm certainly came about, but those people who had that information didn't necessarily -- I don't know what they did with it. Maybe it could have been helped if some of the information was passed along," Vermont State Police Major Dan Trudeau said. "I would roughly say that as far as domestic violence homicides go in Vermont they are typically about 50% of cases."
An investigation is underway into the incident.
"The Vermont State Police asks that anyone who has any information about this incident or the individuals involved, or who passed by the Websterville Road home Monday afternoon and saw anything unusual or suspicious, to call the state police's Middlesex Barracks at 802-229-9191," the police statement read.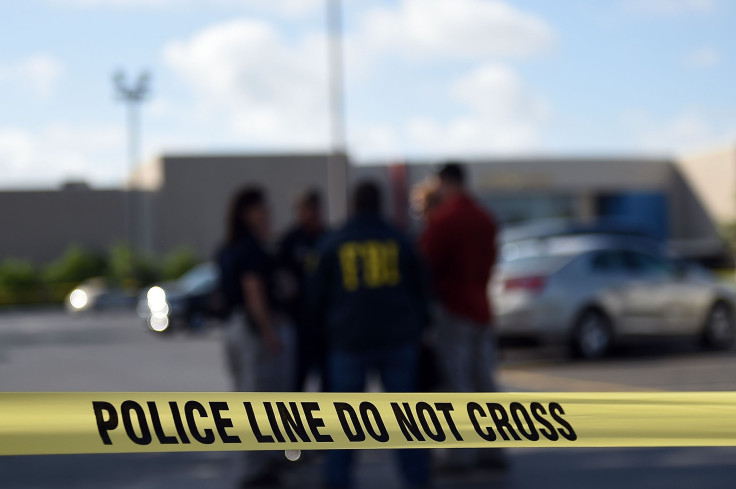 © Copyright IBTimes 2023. All rights reserved.