Veteran K-Pop Star Rain Talks About Becoming Producer For Upcoming Boy Group 'Ciipher'
KEY POINTS
Rain is a South Korean singer-songwriter, actor, and music producer
He made his solo debut as a musician in 2002
'Ciipher' is the first boy group to debut under Rain Company
Veteran K-pop idol and Hollywood actor Rain has revealed details about what it's like to become a producer and his plans for Rain Company's first boy group 'Ciipher.'
Rian recently took part in a pictorial for '1st Look' magazine with the members of his new K-pop boy band.
The veteran singer-turned-actor debuted as a solo singer in 2002 and has produced hit songs including "Rainism," "La Song," "30 Sexy," "Bad Guy," among others. He made his acting debut in 2003 and is one of the most popular actors in South Korea. He is known for his lead roles in drama series such as "Full House," "Come Back Mister," "Welcome 2 Life." He also established his own label named "Rain company" in 2015.
During an interview with the magazine, the "Ninja Assassin" actor talked about the process involved in creating the seven-member group.
"There were a lot of factors involved in the process of making Ciipher, but when I met these kids, I felt like I could bet it all on them. Not just my time or my skill, but all the things I had and have made. Whether the group has good results or not, I don't think I'll regret the things that I gave to this group. That's how talented and well-mannered they are," he said.
The 38-year-old South Korean superstar first announced the plans of debuting the label's first K-pop group on his official Instagram account in October 2020. The band was introduced to the public in December 2020 through Rain's YouTube series titled "Season B Season."
The members of Ciipher also shared their thoughts and opened up about what it's like to have Rain as their producer.
"He shows his sincerity in everything. He takes great care of us, filming our practices himself and watching the videos down to the smallest detail. As a director, he can be strict, and he has sharp eyes and ears to pick out what is lacking. But when the practice is over, he becomes a friendly hyung. He encourages us and tells us that we're doing well and to stay strong a little longer," the band said, according to Soompi.
Ciipher will be making its official debut on March 15, 2021, and is one of the most anticipated rookie groups this year as the boys will be debuting under the supervision and guidance of Rain himself.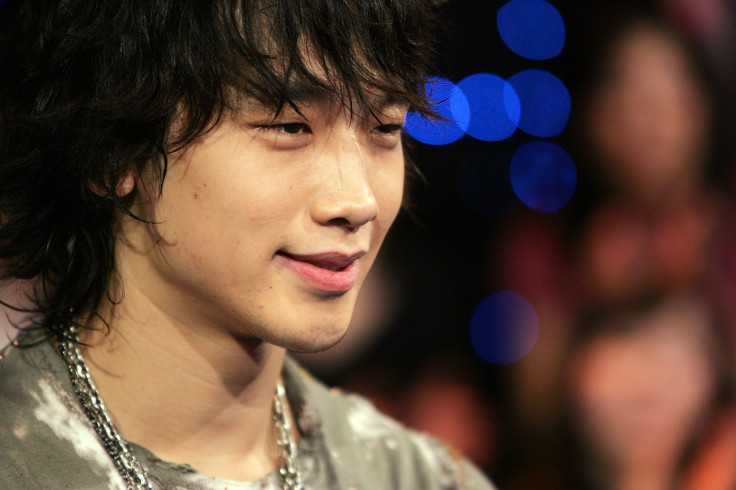 © Copyright IBTimes 2023. All rights reserved.