Victims Of Marine Naked Picture Scandal Identified, Speak Out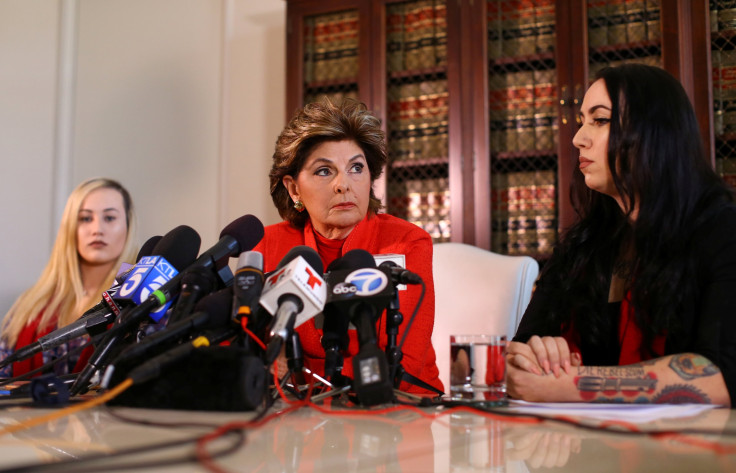 Two alleged victims of the nude photo and video sharing scandal that has rocked the Marine Corps over the last week spoke out Thursday at a press conference to praise the military's ongoing investigation, Marine Times reported.
Marine Marisa Woytek, who is currently on active duty, and veteran Marine Erika Butner, are two of the at least four victims who have come forward after a report Saturday revealed a Facebook group called Marines United filled with more than 30,000 Marines, sailors and veterans were sharing clothed and naked pictures of female Marines.
Read: Marine Videos Leak To PornHub
Both Butner and Woytek, with famed lawyer Gloria Allred by their sides, said pictures of them clothed were posted to the group without their consent. Recent reports have indicated that active-duty Marines who participated in the group could face felony charges.
The Facebook group was only part of the scandal, a Business Insider report Thursday found. As far back as May, hundreds of pictures of female service members across the entire military were posted to a message board and as well as to a DropBox account titled "Girls of MU." Those who allegedly participated would include information like the woman's name and where she was stationed, and some would continuously request new naked pictures.
Butner seemingly confirmed Business Insider's report that she had contacted military investigators in January. She said "indecent photos of women from all military services, organized by name, rank and even where they were stationed," according to Marine Times.
On Thursday, another report explained that videos of female service members had also made their way to public pornography sharing site PornHub.
Read: Paul Ryan PowerPoint Memes Flood Twitter
Another victim, former Marine Kally Wayne, told ABC News for a report published Wednesday that her ex-boyfriend, also a Marine, had posted a sex tape of the two of them together to the Facebook group.
"I felt like my privacy had been taken away from me," Wayne said.
She added: "Having to go through being harassed for every day of my life for the past year because of a mistake I made four years ago is not anything anyone deserves to go through."
© Copyright IBTimes 2023. All rights reserved.