Victon's Han Seung Woo's Solo Mini-Album 'Fame' Tops iTunes Charts Around The World
KEY POINTS
K-pop group Victon member Han Seung Woo's first mini-album tops iTunes charts in 11 regions
His first solo offering also ranked high in the U.S., Japan and Mexico
Han has described the songs in "Fame" as a reflection of his own story
K-pop singer Han Seung Woo, a member of the group Victon, is on a high after his first solo mini-album, which dropped Monday, dominated several iTunes top albums charts across the globe.
Shortly after "Fame" was released, the mini-album grabbed the no. 1 spot of iTunes top albums charts in 11 different regions, including Denmark, Hong Kong, Slovakia, Thailand, Vietnam, Philippines, Turkey, Indonesia, Taiwan and more, according to a report on South Korean news site Naver. The Victon member's mini-album also ranked high in the U.S., Sweden, Japan and Mexico.
The sales of his album surpassed 30,000 copies, hitting no. 1 on South Korean charts.
Han made his debut as a member of K-pop boyband Victon in 2016 and is the first member to release a solo album.
Victon, whose name is an acronym for Voice to New World, is composed of seven members — Han, Kang Seung-sik, Heo Chan, Lim Se-jun, Do Han-se, Choi Byung-chan and Jung Su-bin.
Describing the songs in "Fame," Han revealed in an interview it was a reflection of his own story. He explained that the song "Forest" talks about the love and comfort he has received from fans. The title track "Sacrifice," meanwhile, is about the sacrifice of a lover.
"I think it will be a mini-album that comforts many and is fun for both the eyes and ears," he said in the Q&A released Tuesday, adding that he was deeply involved in all parts of music production, such as penning the lyrics and composing.
"I tried to reflect various stories and colors in the songs. Most of all, I tried to reflect my own story in them, and I tried to create music that many people can relate to and find comfort in," he added.
Han is the younger brother of Korean singer and actress Han Sun Hwa, a member of the girl group Secret.
Recently, the siblings sat down for an interview with 1st Look magazine where they spoke about what's it like to work in the same industry.
When asked if they watch each other's work, Sun Hwa said she used to watch everything when Victon first debuted. But she has been too busy to follow their activities in recent times.
As for her brother, he admitted that he watches short clips that contain just her scenes.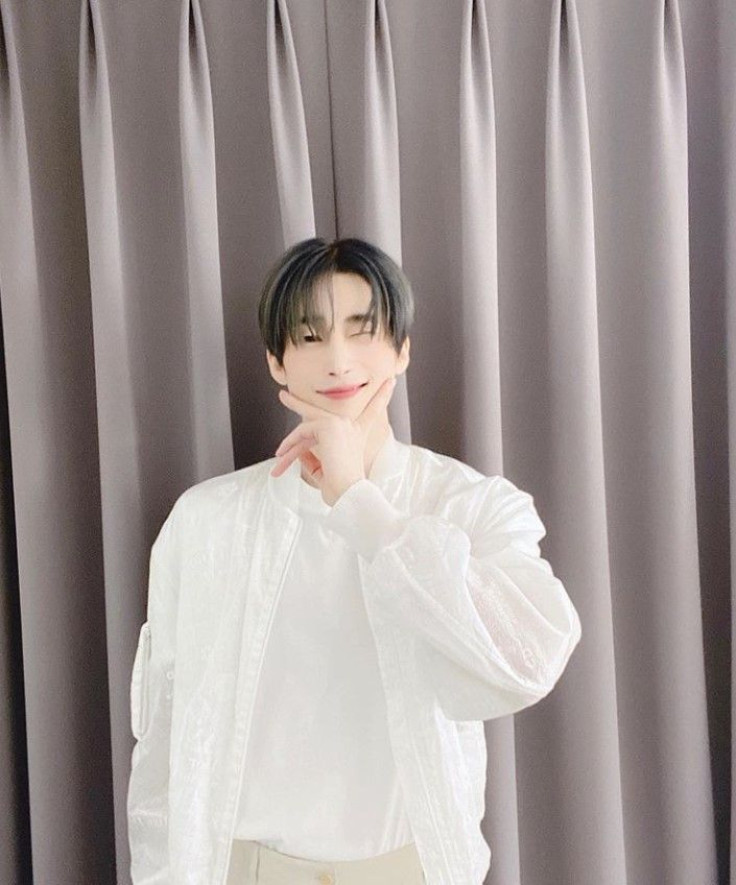 © Copyright IBTimes 2023. All rights reserved.
FOLLOW MORE IBT NEWS ON THE BELOW CHANNELS