Victoria Beckham Confirms Spice Girls Won't Have Reunion Tour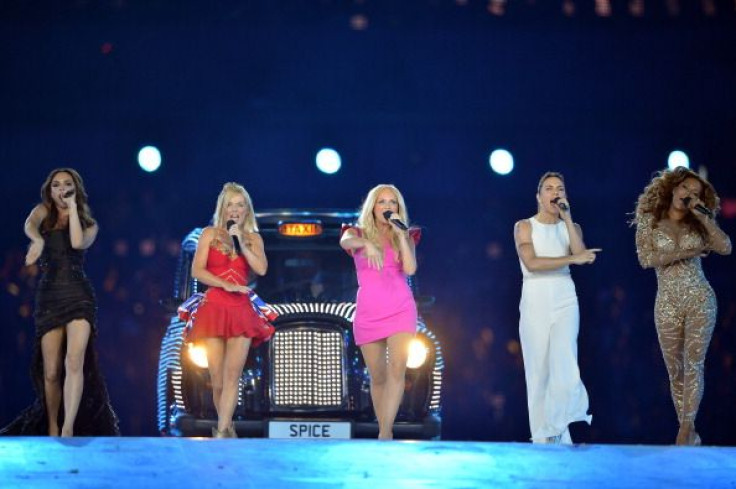 Victoria Beckham just confirmed that Spice Girls won't be reuniting for a tour anytime soon.
While speaking with Vogue, Beckham said that she won't be going on tour contrary to rumors. Days after Beckham, Mel B, Mel C, Geri Halliwell and Emma Bunton reunited, TMZ reported that a tour is in the works in Northern America, as well as in Europe. Unfortunately for Spice Girls fans, they will not be seeing the group on stage anytime soon.
Despite this, Beckham said she had a wonderful time bonding with her friends. "It was so great to see the girls. We had such a fun lunch. It was really, really, really lovely. I still speak to them all individually, but for all of us to get together was really lovely," she said.
Beckham added that she and the other members of Spice Girls bounced off some ideas. However, she stressed that fashion is her priority at the moment. On Friday, Spice Girls released a statement regarding their lunch reunion, but they never said that they will be going on tour.
"There's something so strong in the message of what the Spice Girls stood for. What is that in the future? What does that look like? We were just bouncing ideas around. Brainstorming. But this is what I do," she said in reference to her clothing line.
Before Beckham slammed rumors about the Spice Girls reunion, it was first believed that David Beckham's wife has already agreed to perform on stage again. She allegedly accepted the offer to go on tour with Spice Girls because she no longer wants to be in her husband's shadow.
A source also told TMZ, "They are worth more as a group than they are individually, so this is a great venture for all of them." However, no Spice Girls reunion will take place at the moment. But this doesn't mean that a reunion will never happen in the near future.
"I think there's so much that the brand can do, and it's such a positive message for young kids. What does that look like in the future?" she said. But the future won't be Beckham wearing her famous cat suit ever again.
© Copyright IBTimes 2023. All rights reserved.