Video: First US Penis Transplant Planned For Wounded Vet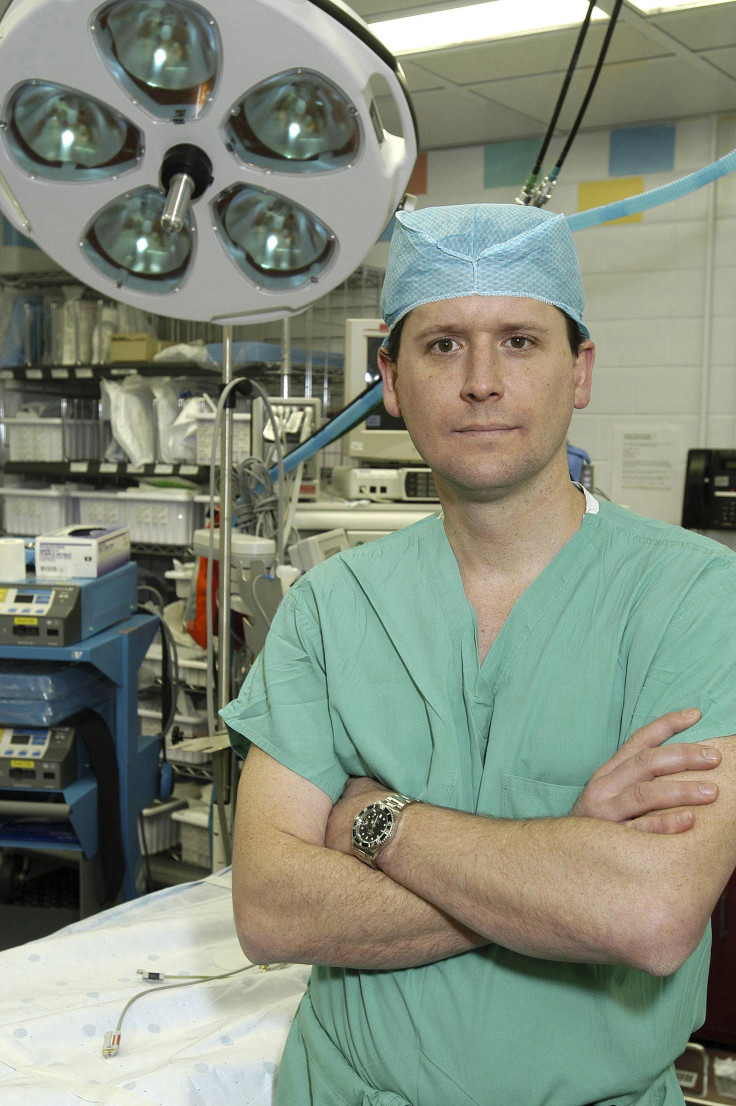 Doctors at Johns Hopkins Hospital are preparing to perform the first penis transplant in the U.S. The recipient will be a veteran injured in war, Linda So reports.
Video Transcript:
Soldiers on the front lines can suffer devastating injuries.
Some come home with missing limbs. Others suffer irreparable brain damage.
But there's one type of injury that can be just as devastating: the loss of the penis, an organ connected to every man's identity.
"It's an embarassing topic nobody wants to talk about."
Thor Wold, who served as a Marine medic in the Iraq War says it's the first thing injured soldiers would ask him about.
"They would ask is everything OK down there doc. My wife's at home and we're trying to have a baby when I get back."
Now doctors at Johns Hopkins Hospital in Baltimore, Maryland are hoping to ensure that everything can be ok.
They're preparing to perform the very first penis transplant in the U.S.
The recipient will be a U.S. soldier who lost the majority of his penis and suffered substantial groin injuries in a bomb explosion while deployed overseas.
Dr. Richard Redett is part of the surgical team.
"If you're a wounded warrior that's had a blast injury that's done a lot of damage, you have a very big defect in the pelvic region, you may not just be missing your penis, you may be missing your scrotum, the lower portion of your abdominal wall, some of the groin tissue, some of the inner thigh tissue and we've sorted out how to take that block of tissue from a donor and give it to a recipient."
The team of doctors are expecting to perform as many as 60 penis transplants for wounded veterans. The first could happen any day. Doctors are just waiting on a matching donor.
"We're looking at the age of the patient and certainly the skin color of the patient, those are the two of the primary concerns we have and you obviously want a donor who has a functioningpenis as well."
Carisa Cooney, a clinical research manager at Hopkins says the penis will come from a deceased donor.
"It is a special request that we make of a family on an individual basis. This isn't something that if something happens to you and you've agreed to be a donor per your driver's license, this isn't an automatic donation that would be made on your behalf," says Carisa Cooney, a clinical reserach manager for plastic surgery at Johns Hopkins hospital.
There have been two penis transplants in the world.
The first in China in 2006 was unsuccessful.
The second in South Africa in 2014 was a success with the recipient able to impregnate his partner shortly after the surgery.
Doctors at Hopkins are hoping for the same success.
"For this kind of transplant there are some functional things we're looking for like is the patient able to urinate through the penis, what's the sensation like and of course that would be done through patient report, and then we are looking for any hope of a spontaneous erection, so those would be different levels of success that we would measure, but I think a lot of it would come down to how happy and how content the patient is with the procedure and how well that's going," says Cooney.
In the future, doctors say the surgery could be applied to those with birth defects or transgender individuals.
But for now the operation is only being offered to injured veterans...giving them hope for the future after their sacrifice overseas.
© Copyright IBTimes 2023. All rights reserved.