Video Shows Multi-Car Crash As Drivers Watch SpaceX Rocket Launch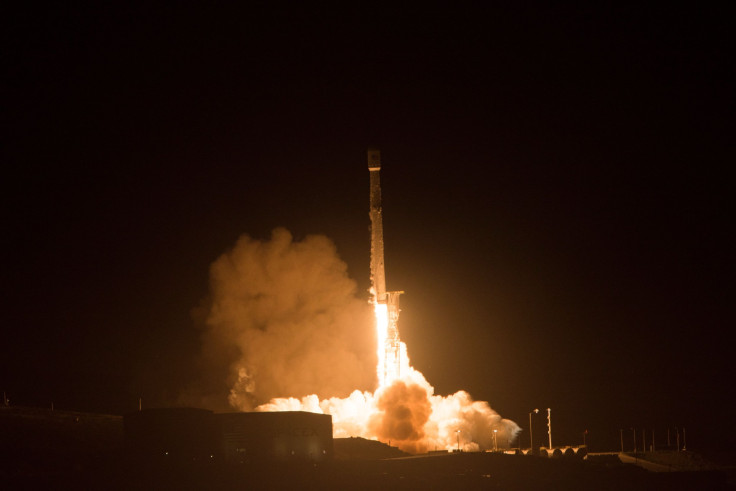 The SpaceX rocket launch last Friday not only captivated a huge, wide-eyed audience and caused a social media frenzy, but caused a multi-car crash along Interstate 10 in Beaumont, California that was captured on another driver's dashcam.
The video posted on YouTube on Friday has gone viral since then. It garnered over 600,000 views at the time of publishing this story.
One car's dash cam footage captured the three-car accident, which apparently the launch appears to have caused on the evening of Dec. 22.
"Wow, look at that thing," a man can be heard saying on the dash cam video as the rocket is seen appearing in the darkening sky. "That's a rocket, man," the man added.
The video showed that in front of the vehicle, the busy highway was filled with cars and trucks. As the rocket drew more attention from the viewers, more and more red brake lights begin to pop up on the road, with motorists seen slowing down to experience the spectacle.
The short clip was said to have been filmed along Interstate 10 in Banning via a dashboard-mounted camera, according to the San Francisco Chronicle. A man and children are heard in the video, when they first commented on the rocket and then on the unfortunate drivers ahead of them, who were involved in the crash. The car that recorded the multi-car crash was unscathed.
"This guy is not paying attention, man," the man in the car, which recorded the footage, can be heard saying, as he was also seen navigating into the far right lane to avoid getting into a pile-up with the other cars.
Just moments after the launch became visible, three cars are seen in the video, driving on the highway in front of the dash cam, getting into a grisly chain of collisions as everyone did not slow down at the same pace or look at what was happening in front of them while watching the rocket.
SpaceX's Falcon 9 rocket was launched on Friday from Vandenberg Air Force Base north of Los Angeles at 5:27 p.m. EST, Sacramento Bee reported.
© Copyright IBTimes 2023. All rights reserved.