'Vikings' Season 4 Spoilers: Episode 6 Synopsis Released; What Will Happen In 'What Might Have Been'? [VIDEO]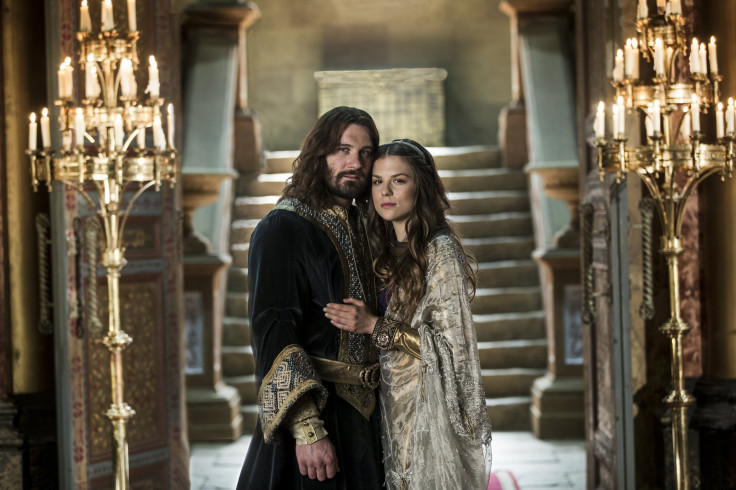 No crashing waves nor stormy skies could keep the Northmen from going on their raids. During episode 5 of the History Channel series "Vikings," Rollo (Clive Standen) explained to Count Odo (Owen Roe) that obstacles don't deter his people. Instead, the pagans see barriers as a hurdle they need to overcome, which is how the Vikings will view the violent weather when they set sail for Paris.
According to the synopsis for the coming Season 4 installment, Ragnar will reveal his plans to raid Paris. But when the fleet sets sail for the gold-rich country, storm-tossed seas will challenge their boats as they make the long and dangerous trek.
But the summary for episode 6, titled "What Might Have Been," insists that the real challenge will lie in Frankia, which is where Rollo will be armed and ready for his brother's return. Emperor Charles (Lothaire Bluteau) is concerned that Rollo will desert the people of Paris when he reunites with his family, but Rollo promises that he will not betray Paris, the Frankish people nor his wife Princess Gisla (Morgane Polanski).
Ever since Rollo confessed his devotion to Paris, his relationship with Gisla has taken a very different turn. The two make quite the pair and have the potential to be a fearsome power couple — maybe even give Ragnar and Lagertha (Katheryn Winnick) shippers a run for their money!
Meanwhile, Ecbert (Linus Roache) will send his son Aethelwulf (Moe Dunford) and grandson Alfred on a pilgrimage to Rome. During an interview with Zap2It, Michael Hirst, the creator of "Vikings," dished that audiences will "see how [Alfred] develops" when the character, who holds will become Anglo-Saxon England's greatest ruler, makes the journey to Rome.
"Vikings" airs Thursday at 10 p.m. EDT on the History Channel.
© Copyright IBTimes 2023. All rights reserved.