Viola Davis Regrets Role In 'The Help': 'I Betrayed Myself'
KEY POINTS
Viola Davis regrets doing her role in the movie "The Help"
The award-winning actres said that her entire life has been a protest
Davis was lauded by the netizens for speaking up against racial injustice
Viola Davis expressed her regrets over playing her role in the 2011 period drama film "The Help."
Davis spoke with Vanity Fair and shared her regrets over starring in the award-winning movie. She felt like she betrayed herself by doing a movie that caters primarily to the White viewers.
"There's no one who's not entertained by 'The Help'," she said. "But there's a part of me that feels like I betrayed myself, and my people, because I was in a movie that wasn't ready to [tell the whole truth.]"
Davis explained that even if the movie featured Black Americans, it did not contribute to a greater culture of understanding for the Blacks.
"Not a lot of narratives are also invested in our humanity. They're invested in the idea of what it means to be Black, but…it's catering to the white audience," she explained.
"The white audience at the most can sit and get an academic lesson into how we are. Then they leave the movie theater and they talk about what it meant. They're not moved by who we were."
Davis made it clear that she had no regrets working with the cast and writer-director. However, she disagreed with the faux-deep insight into her character Aibileen, who told her story in a White perspective.
Davis doesn't join large protests, but she organizes small masked demonstrations in Studio City. She said that her protests did not just begin with the surge in racial justice activism because she felt that her entire life has been a protest.
"I feel like my entire life has been a protest. My production company is my protest. Me not wearing a wig at the Oscars in 2012 was my protest. It is a part of my voice, just like introducing myself to you and saying, 'Hello, my name is Viola Davis.'"
David was previously lauded by the netizens for speaking up against racial injustice. The "How to Get Away With Murder" actress compared herself to Meryl Streep, Julianne Moore and Sigourney Weaver. She said that they all have the same path, but being Black, she felt that she was not near them in terms of money and job opportunities.
Davis is only one of the few actresses who won the Triple Crown of Acting Award — an Oscar, an Emmy and a Tony. According to Celebrity Net Worth, Davis has a net worth of $12 million while Streep's net worth is at $150 million.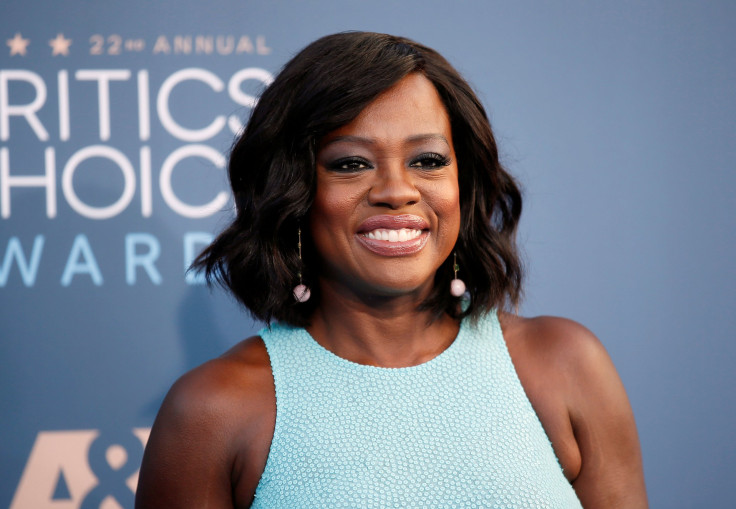 © Copyright IBTimes 2023. All rights reserved.