Virtual Happy Hour Cocktail Recipes: Easy, Simple-Ingredient Drinks For Social Distancing
Virtual happy hours are the trend during the pandemic, but no one wants to make a special grocery store run to find ingredients for new cocktails. These easy recipes are full of simple ingredients that are pretty common in most kitchens. Those who have themes for their happy hours can have a cocktail night to get people out of their usual wine or beer routine. See what you have the ingredients for and brush up on your bartending skills during quarantine with these cocktail recipes.
Bourbon
Kentucky Lemonade — Four Roses Bourbon offers up an alcoholic twist on lemonade, which is perfect for the warmer weather. It's refreshing for when people take virtual happy hours out to the backyard.
1.5 oz Four Roses Bourbon
3/4 oz Lemon Juice
1/4 oz Simple Syrup
Soda Water
Don't add the ice yet. First, combine the bourbon, lemon juice and syrup in a highball glass with a splash of soda water. Now add ice and top with more soda water and a lemon slice.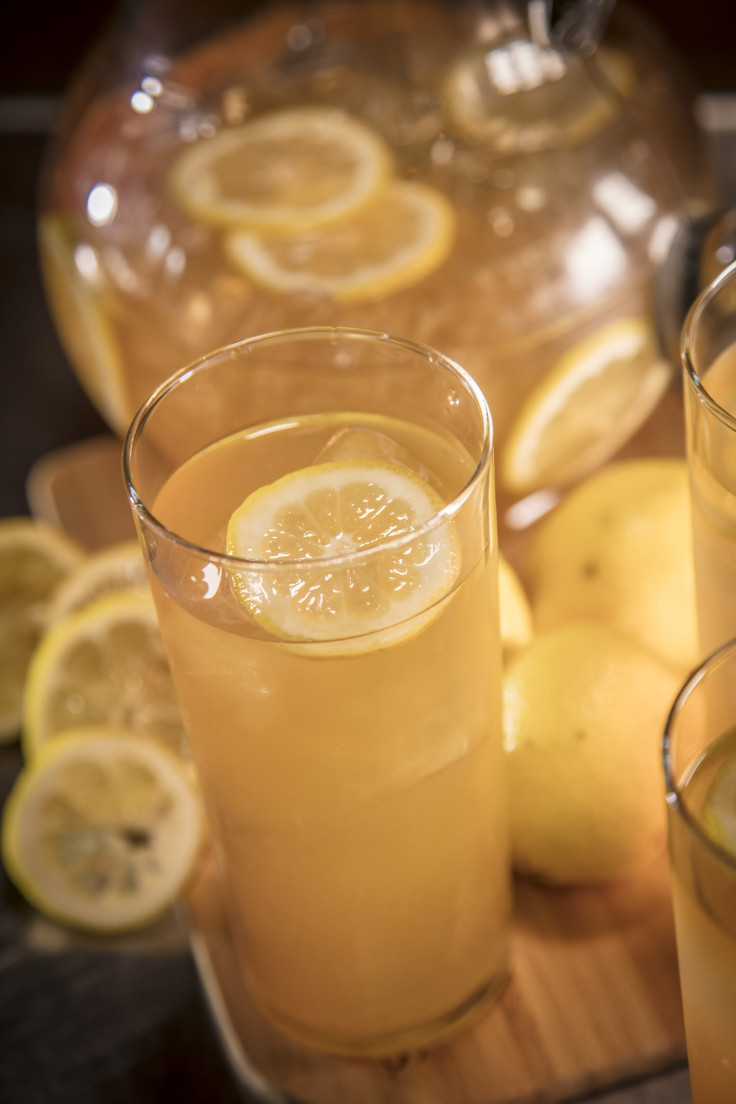 Gin
Gimlet — Trying to keep your virtual happy hour sophisticated? Monkey 47 Gin has a classic recipe that's super easy to follow.
2 oz Monkey 47 Gin
3/4 oz Fresh Lime Juice
3/4 oz Simple Syrup*
Fill shaker with ice, add ingredients, shake for just 5-7 seconds. Strain into a glass and garnish with a lime wheel.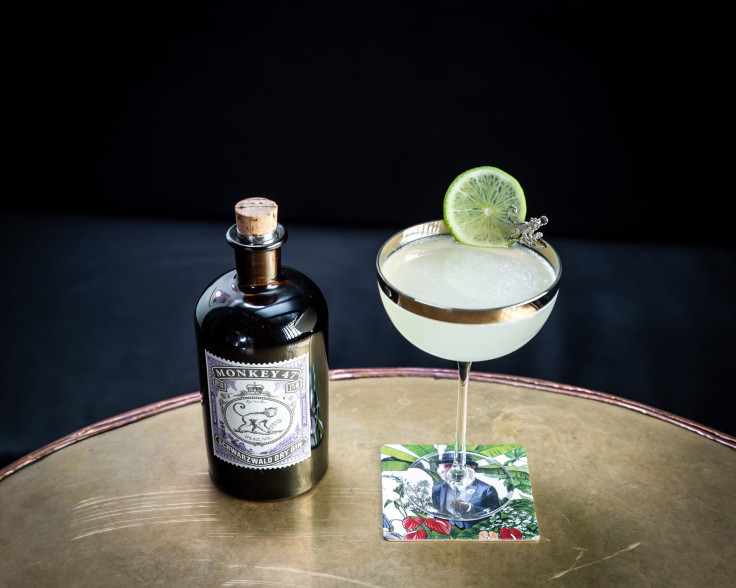 Cranberry Bramble — Lots of people are making their favorite holiday recipes while in quarantine with their families. If cranberry sauce is in your fridge, this is the best way to use those leftovers.
1.5 oz Beefeater Gin Pink
1 oz Cranberry Sauce
3/4 oz Lemon Juice
1/2 oz Orange Juice
Build the drink in a shaker. Shake and strain into your glass. Garnish with a sprig of rosemary.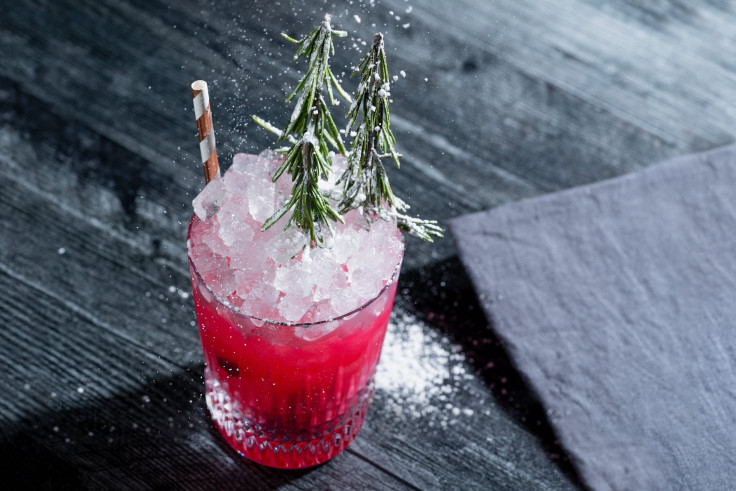 Tequila
Spicy Margarita— Have a few extra jalapenos around after Taco Tuesday? Tequila Herradura spices up the average margarita with their recipe.
2 parts Herradura Silver
1-2 Fresh jalapeño slices (red or green)
1 part freshly squeezed lime juice
1/2 to 3/4 part agave
First, muddle jalapeño slice(s) in the bottom of cocktail shaker. Add ice, tequila, lime juice and agave. Shake vigorously and pour over ice. Garnish with jalapeño and a lime wheel.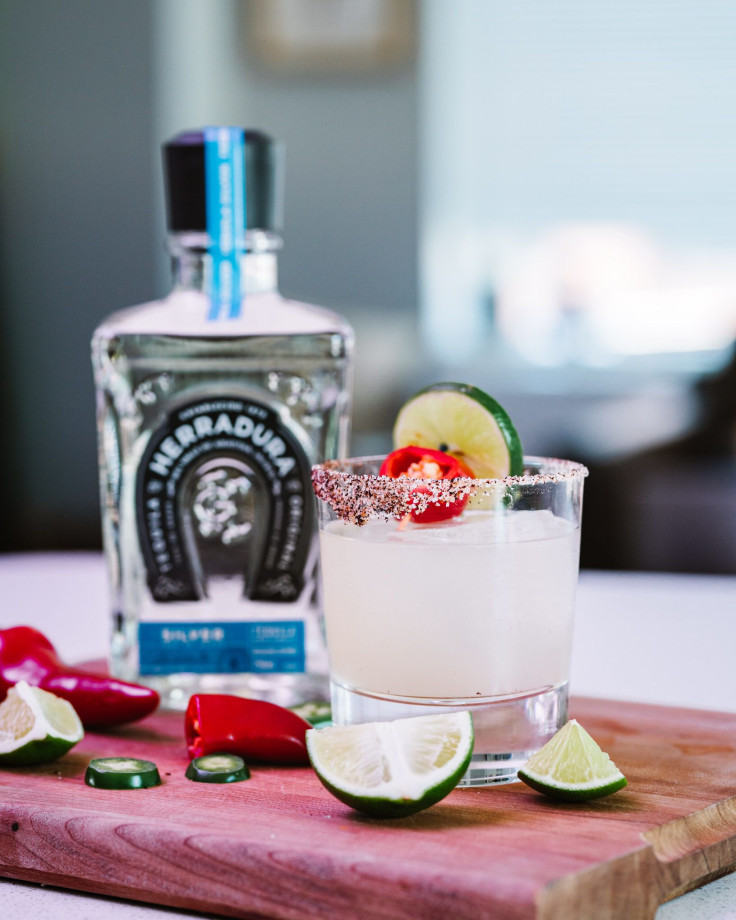 Mezcal
Recuerdo Tropical — This recipe from Recuerdo Mezcal's mixologist Gibran Gonzalez is full of simple ingredients. Just make sure you're well-stocked on citruses. The sweet, fruity concoction will make you feel like you're on the beach vacation you desperately need right now.
1.5 oz Recuerdo Joven
3 oz pineapple juice
1 oz orange juice
.5 oz lemon juice
.5 oz ginger
.5 oz simple syrup*
Muddle the ginger with the juices before adding all the ingredients to a shaker. The recipe calls for all ingredients to be shaken over ice and then serve in a tall glass filled with ice. Garnish with a pineapple leaf to mimic a piece of agave.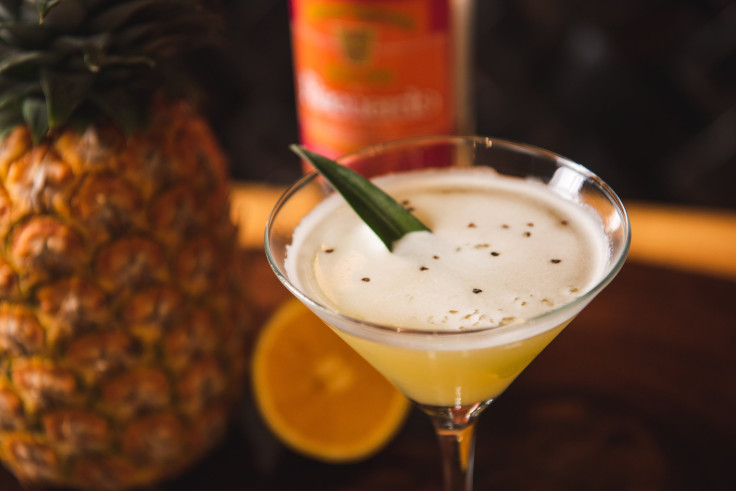 Rum
Captain Morgan's Frozen Crewdriver — Are you quarantining with a group? Lots of people are social distancing in a household full of family members or friends, which is perfect since this Captian Morgan recipe serves five drinks. Save this recipe for a hot day.
6 oz. Captain Morgan Orange Vanilla Twist
8 oz. orange Juice
16 oz. ice
orange for garnish
Blend the rum, orange juice and ice in a blender. Pour into five tumblers and garnish with a slice of orange.
Prosecco
Prosecco Superiore Cranberry Skewer — Who doesn't love a snack while drinking? This prosecco cocktail from Santa Margherita is dressing up your usual glass of bubbly with a skewer of frozen berries (cranberries are recommended, but any berries in your fridge will likely work).
1 bottle of Santa Margherita Prosecco Superiore DOCG
8-10 frozen cranberries
1/2 cup granulated sugar
1 tbsp water
If you didn't make the berries ahead of time, put cranberries on a skewer and rinse under cold water. Dip skewered cranberries in water, then roll in granulated sugar. Place skewers on wax paper and place in the freezer for five minutes. Fill a glass 3/4 full with the prosecco. Put skewers on top of the glass to serve.
Santa Margherita also offers a tip if you're planning ahead and have a sweet tooth: soak fresh or frozen berries in maple syrup overnight, then skewer and roll in sugar.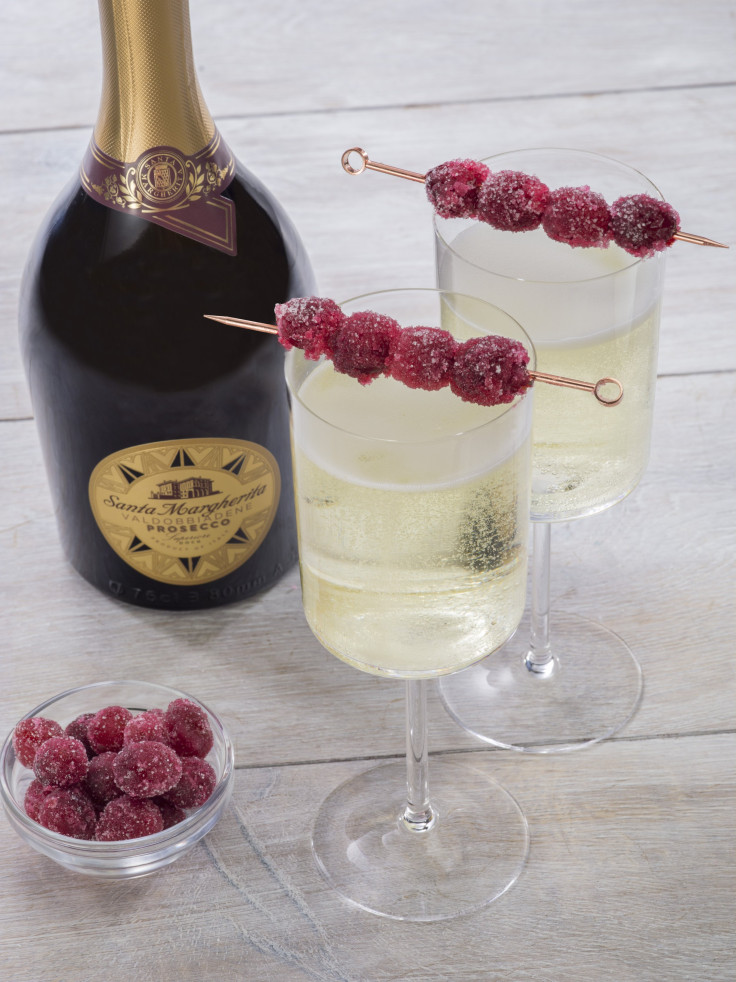 Vodka
Cape Codder — It doesn't get simpler than this 3-ingredient drink from Ocean Spray. The brand's recipe calls for lemon, but some New Englanders say lime should be used instead. Use a squeeze of whatever is on hand while social distancing.
6 oz Ocean Spray Cranberry Juice Cocktail, chilled
1.5 ounces vodka
1 teaspoon lemon juice
Mix ingredients together and garnish with a lemon wheel.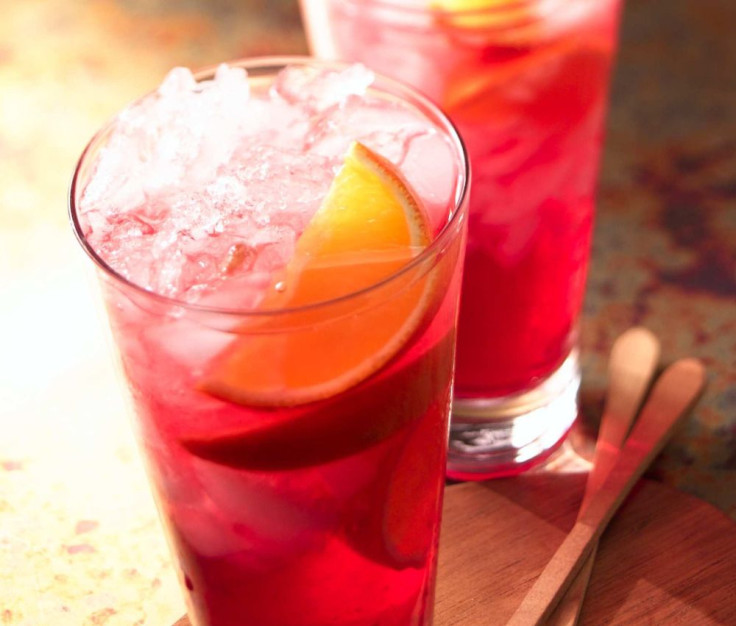 Botanical Spritz — This Ketel One Botanical recipe is so simple. Enhance any vodka with fruit and herbs of your choice that compliment the flavors in the drink. Try to choose tastes that mirror or complement each other. The Ketel One Botanical Grapefruit and Rose varietal could be garnished with some grapefruit or might be complemented by an orange.
1.5 oz Ketel One Botanical
3 oz club soda
garnish of fresh fruit or herbs
Combine vodka with soda in a wine glass. Garnish with fruit.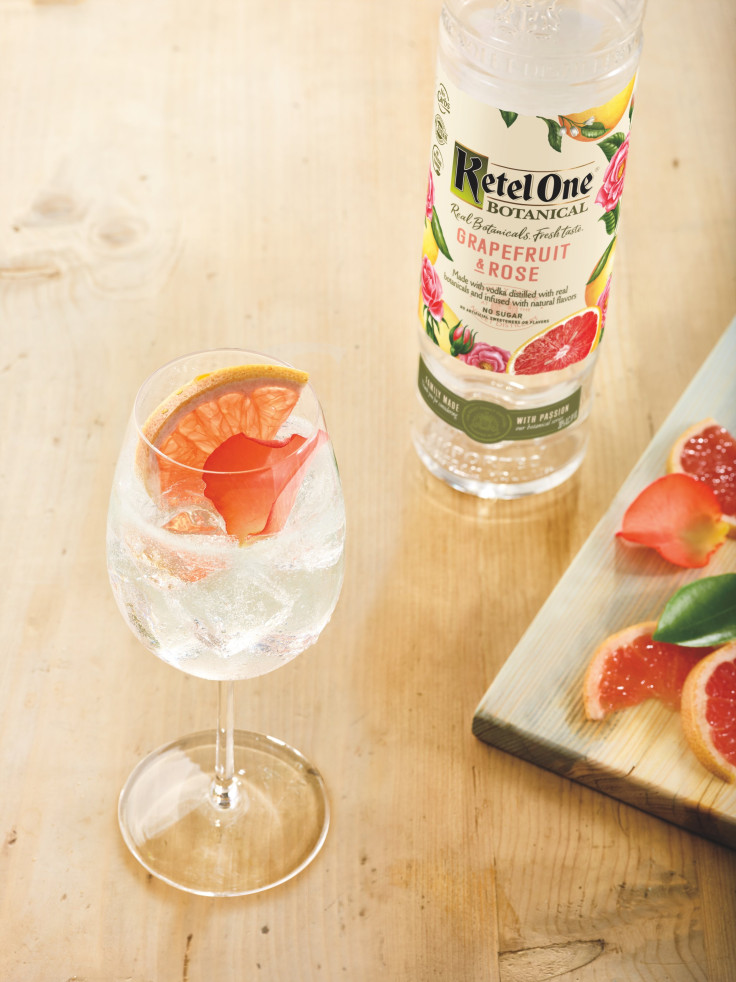 Citrus Splash — Reed's is helping make a regular can of ginger ale much more exciting for happy hour with this cocktail.
2 tbsp lime juice
1/2 cup grapefruit Juice
splash of orange juice
1.5 tsp sugar
1/2 cup vodka
3/4 cup Reed's Real Ginger Ale
Coat a cocktail glass rim in sugar. Combine the lime juice, grapefruit juice, orange juice and sugar in the glass. Stir until sugar dissolves. Finish up by adding the vodka, ginger ale and a few large ice cubes. Use a lemon or lime wedge for garnish.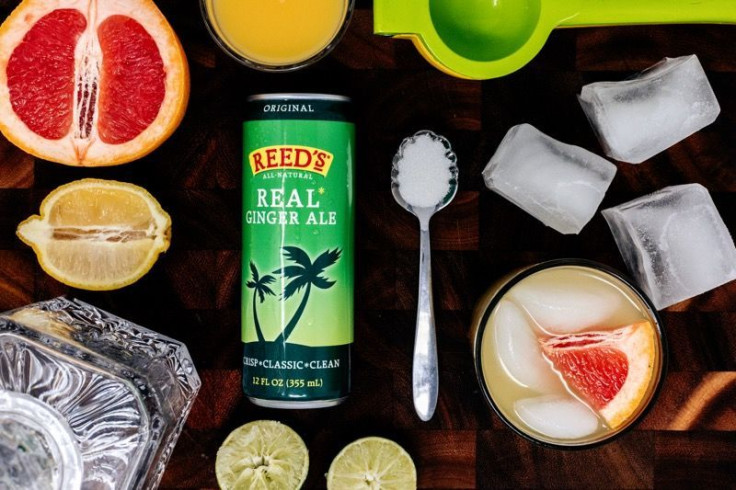 Salty Dog Cocktail — This recipe from Bonafide Provisions is only three ingredients, and one of them is organic chicken bone broth. It might sound a little weird to use bone broth in a cocktail, but this is the time to experiment! Plus, the company says the collagen protein and amino acids strengthen your gut lining, hair, skin and nails, so there's less to feel guilty about.
4 oz pineapple juice
2 oz Bonafide Provisions chicken bone broth
1 oz vodka
Rim your glass with lime juice and flaked salt and pour ingredients over a few ice cubes. Stir before enjoying.
*Simple syrup might not be pre-packaged in your pantry, but it's super simple to make. It's one part sugar and one part boiling water. Food & Wine has a recipe for those who need more guidance or flavored simple syrup.
© Copyright IBTimes 2023. All rights reserved.