Volvo Car Corporation Social Media Flub Regarding Malaysia Airlines Flight MH370 Underscores Why Companies Need To Control Their Online Messaging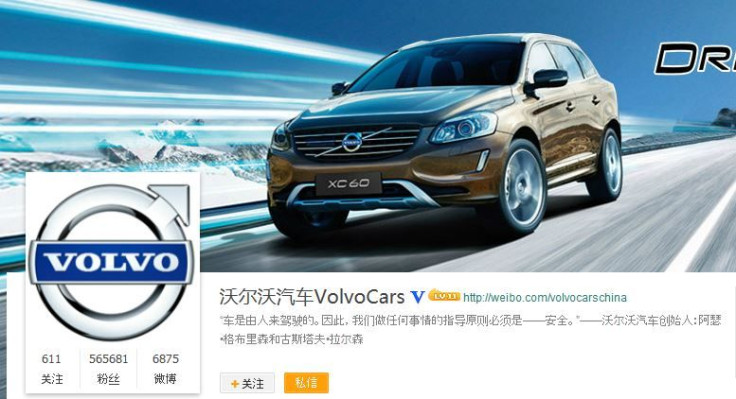 If you're looking for a reason to choose carefully who controls your company's social media operations, look no further than what Volvo Car Corporation did over the weekend.
On Saturday the Gothenburg, Sweden-based automaker posted the following message to its Sina Weibo account in Chinese:
"The rescue operation for the missing Malaysia Airlines MH370 plane is in full swing. Passenger safety is also a top priority at Volvo Cars, let's pray together for the 239 lives that were on board of the plane. Bless them, and may a miracle occur."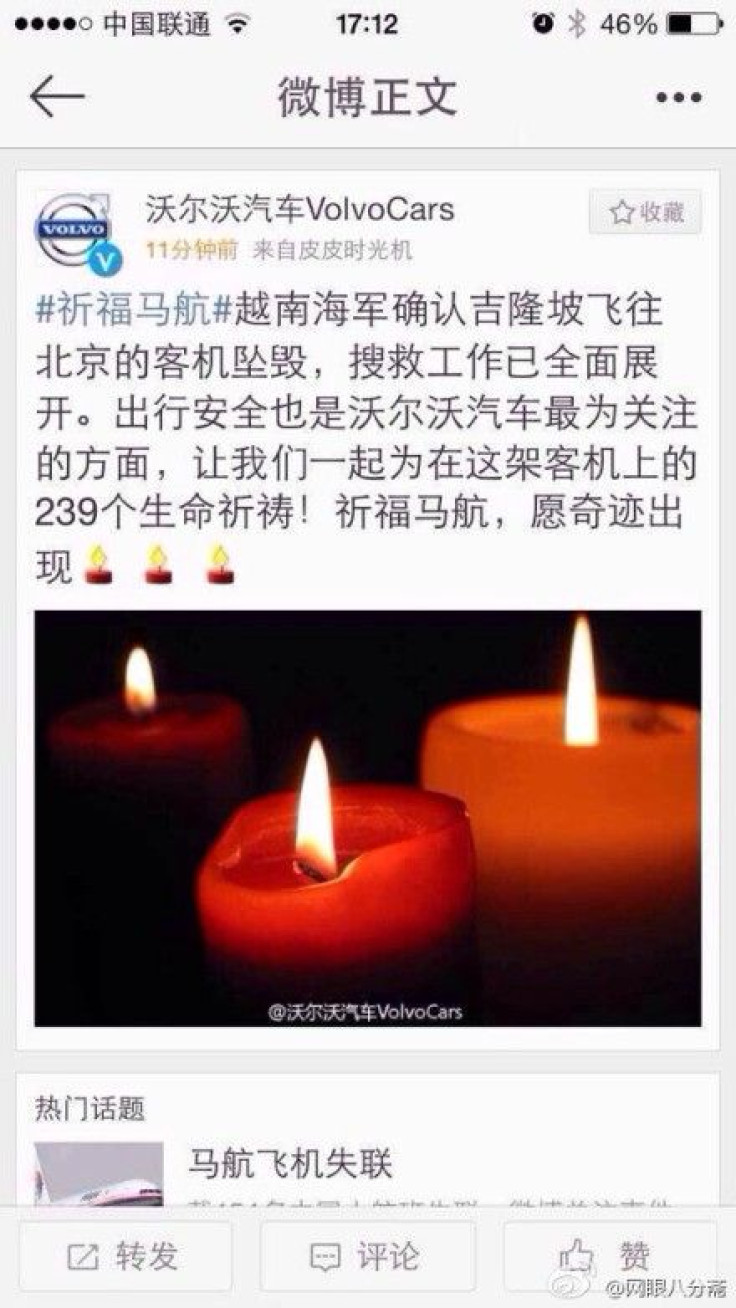 The post, which the company says was up for about an hour before being removed, drew fire from Chinese social networkers that criticized the automaker for trying to promote its vehicles on the back of what increasingly appears to be a fatal mid-air incident of a Boeing 777-200 that has disappeared over the South China Sea early Saturday morning en route from Kuala Lumpur to Beijing.
A Volvo spokesperson told the Wall Street Journal that the post originated from an outside agency the company uses to manage its digital communications.

"We knew immediately this was inappropriate and wrong," said the company representative, who declined to name the agency in question.
Volvo Car, which was bought from Ford Motor Co. (NYSE:F) by Zejiang Geely Holding Group Co. Ltd. in 2010 for $1.8 billion, is trying to reinvent itself after a marked decline under Ford's ownership from its previous heyday as a paragon of safety and Swedish engineering. The company has said it will rely heavily on social media and digital marketing as it unveils a wave of new products starting with the new second-generation XC90 mid-sized luxury crossover.
Sina Weibo is China's answer to Facebook and Twitter, and with more than 500 million users it's a powerful marketing tool for companies doing business in China. Volvo's PR mistake underscores the increasing importance of both digital marketing and the need to have conscientious social media directors who know when something is inappropriate or risks raising ire against a brand.
The incident is reminiscent of a Twitter post by the National Rifle Association that went up the morning after the July 20, 2012, multiple homicide shooting in Aurora, Colo., that resulted in the murder of 12 people. The post read: "Good morning shooters. Happy Friday! Weekend plans?" The post was removed about two hours later, but not before the NRA was forced to issue a statement saying the post was taken out of context and was published before the events in Aurora were known to the individual who published the tweet.
San Francisco-based specialty apparel company The Gap Inc. (NYSE:GPS) received considerable flack for a Oct. 29, 2012, post in which it used Hurricane Sandy to urge people to shop at its website. The post read: "All impacted by #Sandy, stay safe! We'll be doing lots of Gap.com shopping today. How about you?"
Clothing retailers Urban Outfitters Inc. (NASDAQ:URBN) and American Apparel Inc. were also caught and criticized for using the hurricane for promotional purposes.
© Copyright IBTimes 2022. All rights reserved.
FOLLOW MORE IBT NEWS ON THE BELOW CHANNELS