Vote Fraud Lawsuits Update: Appeals Court OKs Trump Ohio Poll Monitors, Overturns Lower Court Order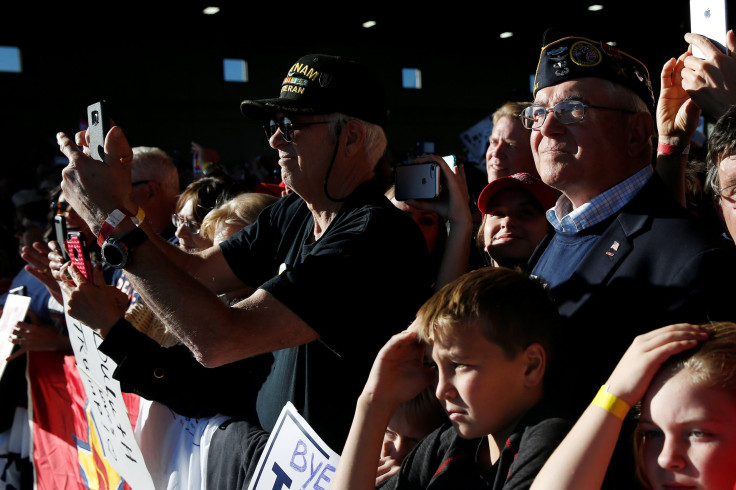 A federal appeals court in Cincinnati overturned a court order Sunday that would have prevented Republican Donald Trump's supporters from monitoring election activities outside polling places.
The decision by the three-judge 6th U.S. Circuit Court of Appeals panel overturned Friday's decision by U.S. District Judge James Gwin, whose order would have applied to both Democrats and Republicans equally. But unlike Trump, Democrat Hillary Clinton has not exhorted her supporters to stand outside polling places to monitor voting.
The decision was in response to a suit filed by Democrats last Sunday, arguing the presence of Trump supporters outside polling places could intimidate voters. Similar lawsuits were filed in Michigan, Pennsylvania, Nevada and Arizona.
Gwin found there was a "legitimate possibility that particular laws may be imminently violated." The order was to expire after Election Day Tuesday.
The appellate court, however, said the Ohio Democratic Party "did not demonstrate before the district court a likelihood of success on the merits, and that all of the requisite factors weigh in favor of granting the stay." Republicans had argued what the Democrats were asking trampled on free speech guarantees.
"We are stunned that a court would rule without even allowing one of the parties to file a memo explaining their case, but that is exactly what the 6th Circuit has done in this decision," Kirstin Alvanitakis, spokeswoman for the Ohio Democratic Party, said in a statement to the Cleveland Plain Dealer.
The Plain Dealer reported Gwin was appointed to the bench by former President Bill Clinton while the 6th Circuit judges were appointed by Republican presidents.
The Wall Street Journal reported Gwin's decision was one of several favoring Democrats and civil rights groups Friday, including a case in North Carolina where a judge ordered election officials to restore names to the voting rolls that had been purged improperly.
The U.S. Supreme Court restored a GOP-supported Arizona law Saturday that makes it a crime for get-out-the-vote activists to collect and deliver absentee ballots. The justices put the suit on hold until after the election. In New Jersey, a federal judge ruled there was no evidence the Republican National Committee violated a legal settlement barring it from certain poll monitoring and ballot security activities.
Trump has been telling supporters the election is rigged and urging supporters from rural areas to travel to largely Democratic urban areas to make sure vote fraud is not being committed despite studies that found incidents of vote fraud are negligible.
© Copyright IBTimes 2023. All rights reserved.