Voyager Gets Initial Approval For $1 Billion Binance Deal Amid National Security Concerns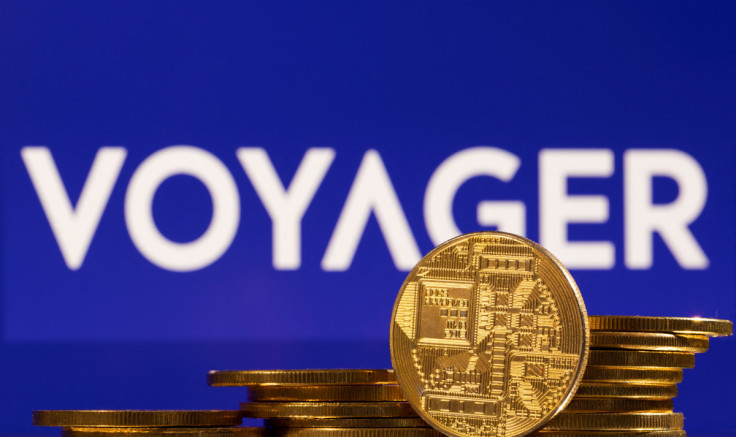 Bankrupt crypto lender Voyager Digital received initial court approval on Tuesday for a proposed $1 billion sale of its assets to Binance.US, and said it will seek to expedite a U.S. national security review of the deal.
U.S. Bankruptcy Judge Michael Wiles in New York allowed Voyager to enter into an asset purchase agreement with Binance.US and to solicit creditor votes on the sale, which will not become final until a future court hearing.
Voyager attorney Joshua Sussberg said during Tuesday's court hearing that Voyager was responding to concerns raised over the holidays by the U.S. Committee on Foreign Investment in the United States (CFIUS), an interagency body that vets foreign investments into U.S. companies for national security risks. He said Voyager intends to address any issues that would lead CFIUS to oppose the transaction.
"We are coordinating with Binance and their attorneys to not only deal with that inquiry, but to voluntarily submit an application to move this process along," Sussberg said.
CFIUS said in a Dec. 30 court filing that its review "could affect the ability of the parties to complete the transactions, the timing of completion, or relevant terms."
The Binance transaction includes a $20 million cash payment and an agreement to transfer Voyager's customers to Binance.US's crypto exchange, Sussberg said. Customers would then be able to make withdrawals for the first time since July.
Voyager estimates the sale will allow customers to recover 51% of the value of their deposits at the time of Voyager's bankruptcy filing.
If CFIUS blocks the transaction, Voyager will be forced to repay customers with the crypto it has on hand, resulting in a lower payout for Voyager users, Sussberg said.
Washington has increasingly used CFIUS to stymie Chinese investment in the United States.
Binance is owned by Changpeng Zhao, a Chinese-born Canadian citizen, and has no permanent headquarters. The company has been the subject of a money laundering probe by U.S. prosecutors. Binance.US, based in Palo Alto, California, has said that its separate American exchange is "fully independent" of the main Binance platform.
In addition to CFIUS, Voyager's proposed sale was also opposed by the U.S. Securities Exchange Commission and state securities regulators. Glenn allowed Voyager to proceed despite those objections, saying that the securities regulators will be allowed to object to final approval of the sale in the future.
Voyager filed for bankruptcy in July, months after the crash of major crypto tokens TerraUSD and Luna sent shockwaves across the digital asset industry.
Voyager initially planned to sell its assets to FTX Trading, but that deal imploded when FTX went bankrupt in November amid a frenzy of customer withdrawals and fraud allegations that led to the arrest of founder Sam Bankman-Fried.
© Copyright Thomson Reuters 2023. All rights reserved.