VR World NYC Opening Bridges The Gap Between Consumers And Pricey Tech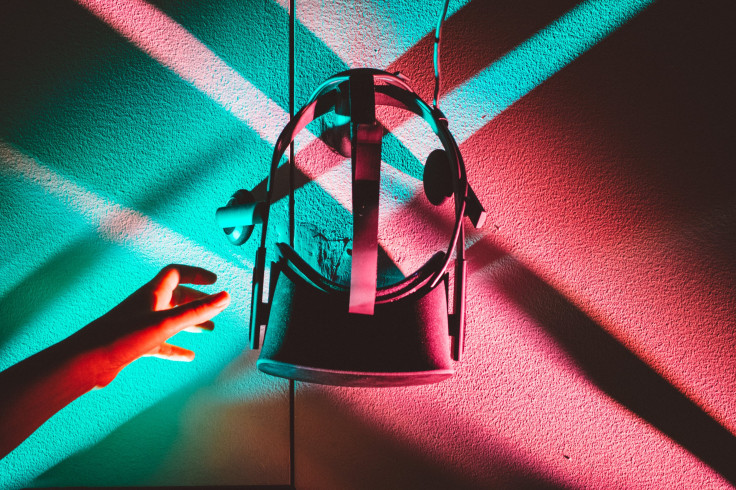 VR World has a feel as if it could be the setting of a futuristic heist film, especially since it's tucked away in an unassuming 34th St. location, neighboring the Empire State Building in New York City. Even its Wednesday evening launch event unfolded like a high-tech "it crowd" party.
Electronic music boomed from speakers around the venue as DJ, Sean Glass performed from the mezzanine. Fashionably dressed people stood around sipping wine while having whispered conversations in small, huddled groups. Eclectic pink and blue couches peppered the bar and lounge area.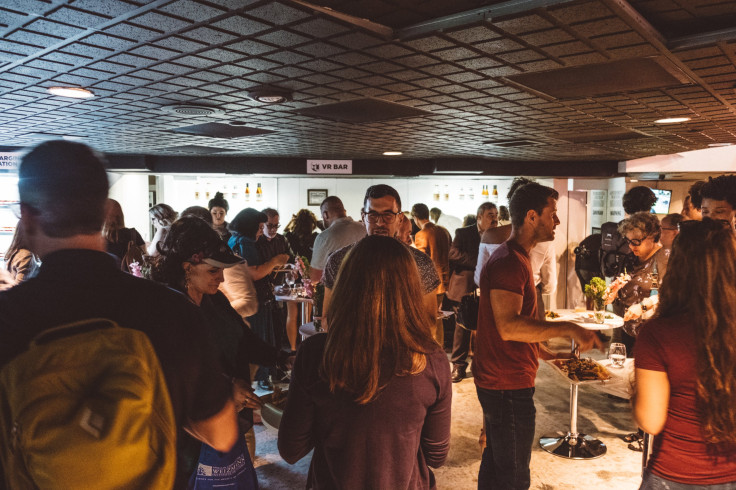 Among the lux atmosphere were over a dozen stations, where attendees could immerse themselves in virtual reality and try several different headset options, including the Samsung Gear VR, the HTC Vive and the Oculus Rift.
"Our mission is to make the medium of virtual reality accessible to consumers," VR World CEO, Yasser Ghanchi told the International Business Times. "We believe the best way to do that is to operate a retail chain."
VR World may not look as fancy when it opens to the public Saturday, but all of the VR content will remain. Some experiences allowed viewers to sit back and observe the formation of galaxies or New York City traffic through the Gear VR. Some experiences were much more active, such as VR Fruit Ninja or the HTC Vive powered Zombie Training Simulator, which proved popular among attendees.
Other experiences were similar to childhood video games, with colorful characters and simple controllers. The Oculus Rift game Lucky's Tale played like a cross between Crash Bandicoot and Sonic the Hedgehog. There were also vehicle setups for racing content and flight simulator contraptions for even more true-to-life VR experiences.
"There are already many companies working on hardware. Billions of dollars have gone into content. What we want to do is put in the last piece of the puzzle," Ghanchi told IBTimes. "It's great if the content is being made; incredible headsets are being manufactured, but if people don't have the place to experience all of this stuff the equation doesn't work."
Where VR Has Fallen Flat
Despite a continued conversation and several hardware launches in recent years, virtual reality still hasn't reached a critical adoption level to the where it can be considered a part of everyday culture. Many roadblocks remain, and for many consumers, money is a big issue. Some VR headsets require expensive smartphones to function. Others must be paired with gaming computers, which have detailed specifications that can make them two to three times pricier than the primary hardware.
Though manufacturers do what they can to alleviate some of the consumer concern (Samsung often offers its Gear VR headsets free with the purchase of a flagship device, for example) other pain points still loom. There is no definitive direction determining whether VR is intended for film, gaming, fitness or any other genre.
"With plenty of headset options already in the market and even more coming soon, hardware isn't the issue," IDC senior research analyst Jitesh Ubrani said in an early June report. "The bigger challenge is the slow growth in content that appeals to a mass audience, combined with the confusion associated with a lack of cross-platform support."
Consumers don't have a real reason to purchase a VR headset, particularly a high-end product, as they can easily rationalize: 'Why do I need an Oculus Rift when I have a PlayStation 4, which does not require any additional hardware to work?' Even cheaper headsets don't make suitable replacements for common televisions or computers.
A new wave of upcoming standalone VR headsets may come with their own special pricing and content, which has the potential to confuse consumers even further. Still, none of this takes away from the fascination of virtual reality and by extension, augmented reality, which has already seen small pockets of popularity through mobile games, such as Pokémon Go.
The VR World Experience
While the industry sorts itself out, VR World can help consumers explore the content already available to them without breaking the bank. Daily passes will sell for $39 before 3 p.m. and for $49 after 3 p.m. Attendees will receive a RFID bracelet, which will allow them to have access to any of the VR experiences for an unlimited time during business hours.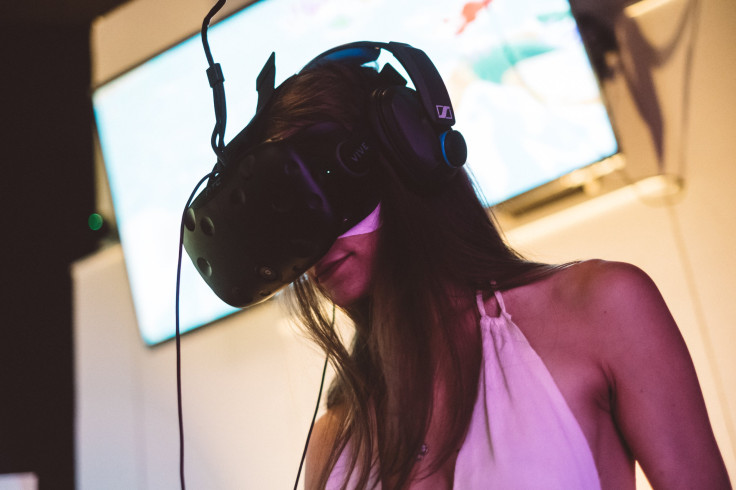 Ghanchi imagines a seamless social experience at VR World, where visitors are not stuck waiting in line as they might be at an amusement park. Visitors will add their name to a queue for their desired VR experience by scanning the RFID tag at an experience station. In addition to displays, which list the visitors in queue for an experience, guests will receive a text message or email notification when their chosen experience is available.
"Everything is geared toward having people circulate around the space," Ghanchi said. "Having the RFID bracelet allows you to walk away from the game while you're still in the queue. This allows you to roam around, try other things, have a snack and you will get notified that your turn is coming up."
Borrowing from other specialized entertainment venues, such as karaoke or bowling, VR World will offer food and drinks at its bar and lounge area. Meanwhile, the venue's open layout allows visitors to spectate while others immerse themselves in VR experiences.
At its maximum, VR World will feature over 45 VR experience stations, throughout four floors and will be able to host up to 300 people at a time. VR World expects to host between 600 and 800 visitors daily.
Other plans include research and development efforts to assist the virtual reality industry in testing hardware and content and unifying VR platforms. Ultimately, Ghanchi aims to grow VR World into a multi-location business across the United States.
VR World is located at 4 East 34th St. in New York City.
© Copyright IBTimes 2023. All rights reserved.